I can now post pix of the items I made for the Craftster Hello Kitty swap because my partner received her package today. She loved everything so that made me happy!! First, I made her a messenger bag. She is a college student so hopefully it will be useful. The flap of the bag is made from a pillow panel I bought on ebay. And there are 2 pocket on inside made from the same panel. I added buttons on the front for embellishment.
Then, I made a set of greeting cards using a new aloha stamp that I love! She also is a fan of Chococat so I made a wristlet with his face on the front. Chococat's head is actually an oval yoyo turned backwards with buttons and ears added.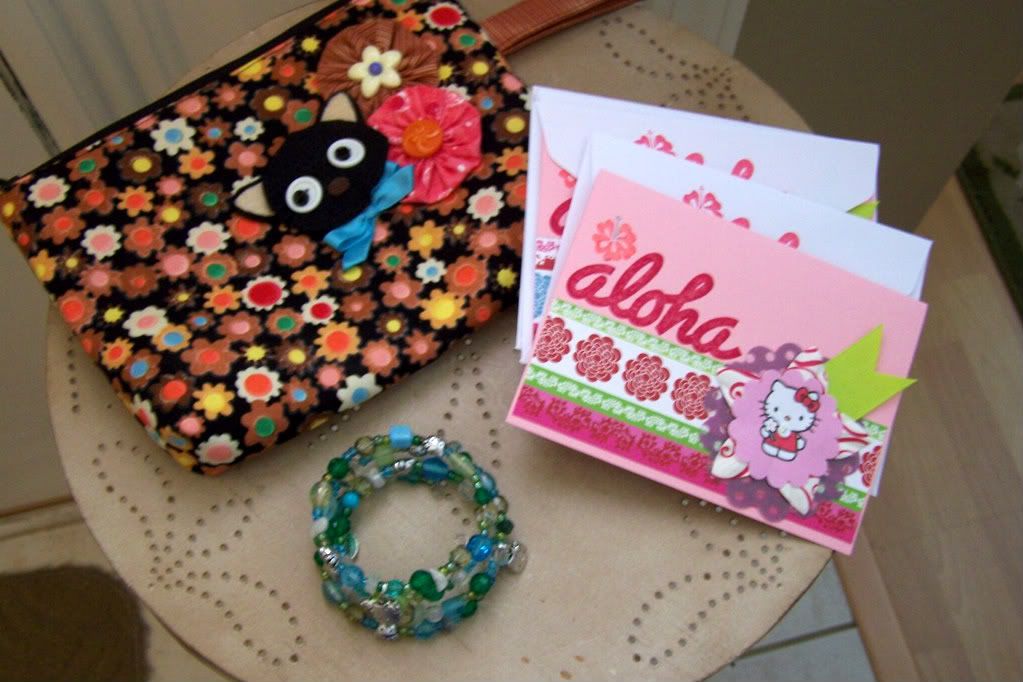 She also had a beaded bracelet on her wist, so I used it as inspiration for a Hello Kitty memory wire bracelet. I found silver Hello Kitty beads and charms on ebay for a really reasonable price. I have a lot of those beads left over. Yay!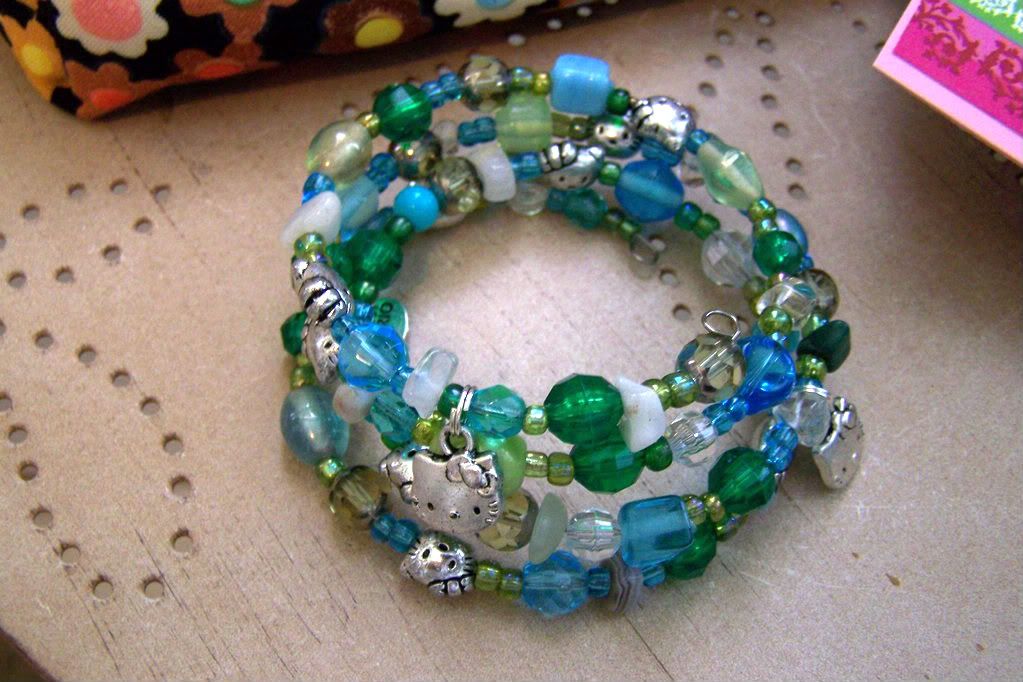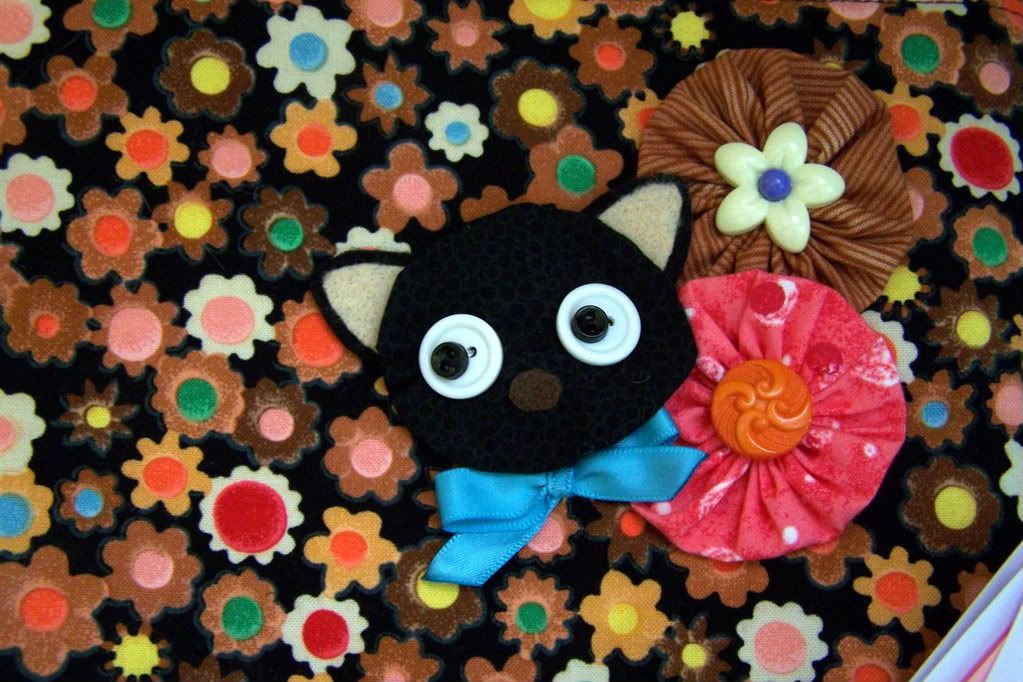 I grew up with Hello Kitty and continue to collect her today, 30 years later! I can't wait to get my swap package....