Nothing says Happy Valentine's Day than a cute little chunk of plush cheese, right??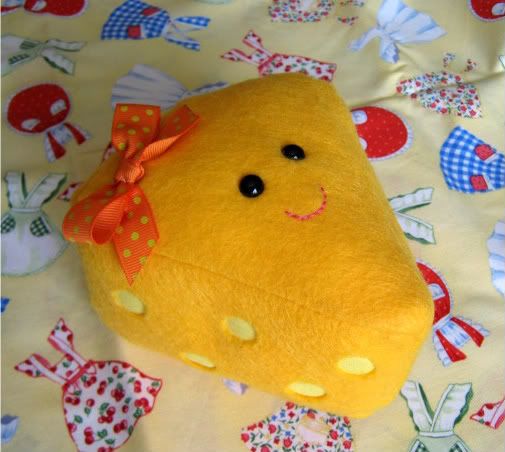 Well, maybe not for you...but it is for a great girl I know. Her sister's Valentine's request was a stick of butter, because she LOVES butter...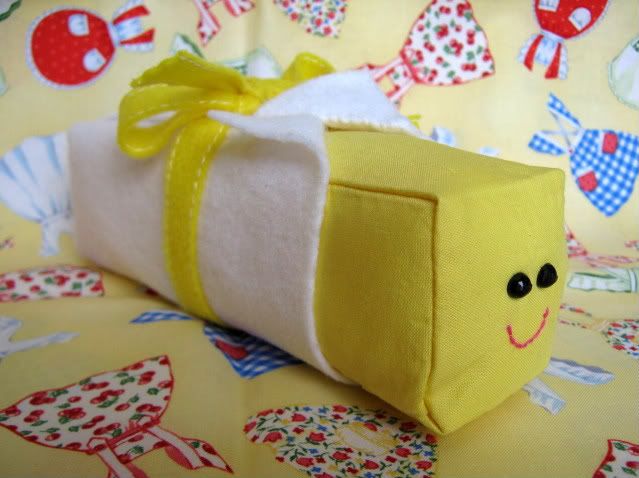 She even had a dream that I made her a stick of butter, and I am happy to report that it lived up to her expectations =)
I also made some more box bags, these are so handy and really can hold a lot because of their shape.
If you'd like to give the box bag a try, my friend Stacy at Stacy Sews has the perfect tutorial you can find
HERE
.
And last but not least I FINALLY was able to make the Swaroski crystal hearts that
Martha
featured last year.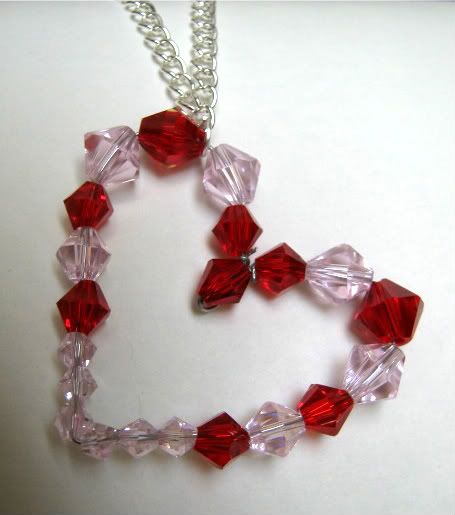 I had to modify her directions a little because I do not have the budget Martha obviously has for Swaroski crystals! LOL But I think they turned out beautiful anyway.
You could uses a variety of beads or crystals to make these, as long as you have small sizes for the bottom point.
Hope you all have had an awesome day, xoxo