One of my best friends here has 2 daughters, both of whom have October birthdays. I am in such a Halloweeen crafting mood right now, so I went that theme for their gifts! They received sock skeletons, cat zipper pouches with gift cards inside and other Halloween trinkets.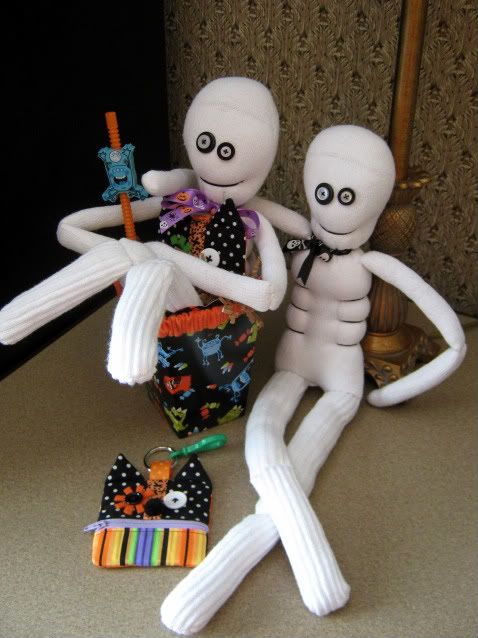 Robert Mahar of Mahar Dry Goods was recently on
Martha
and featured his sock skeleton. If you are a fan of making sock dolls I highly recommend giving this a try! I had a lot of fun making them.
Then I packed them up in some Halloween boxes I found at Target, just added a felt ruffle to the top.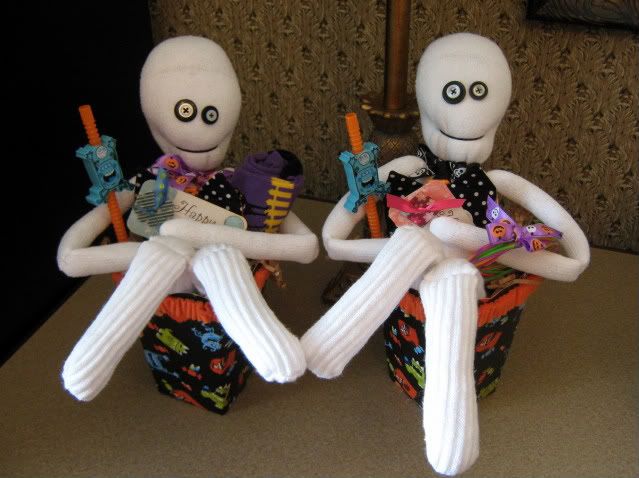 If you are interested in the zipper pouches, they are from an
Indygo Junction
pattern, I make them smallest size, but I
don't
add any polyfill, makes it easier to put things in the pouch ;)