This year I am making my Christmas cards, and some for my Mom to send too. I finished hers and I am almost finished with mine. I think I have about 15 more to make for my family to send. I love making cards, and there are soooo many great products out there now that I couldn't resist. Here is an idea of what I have been up to.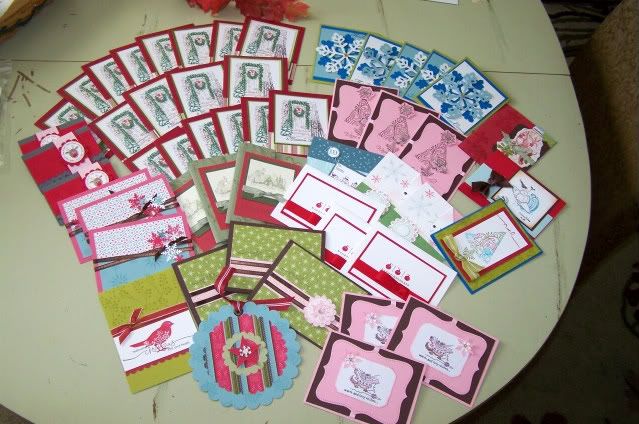 This is one of the designs I made for my Mom. She has a Himalayan kitty named Sissy Sue and my Mom is a knitter (AMONG ABOUT 1,000 OTHER THINGS)so when I saw this rubber stamp I knew it would make the perfect card.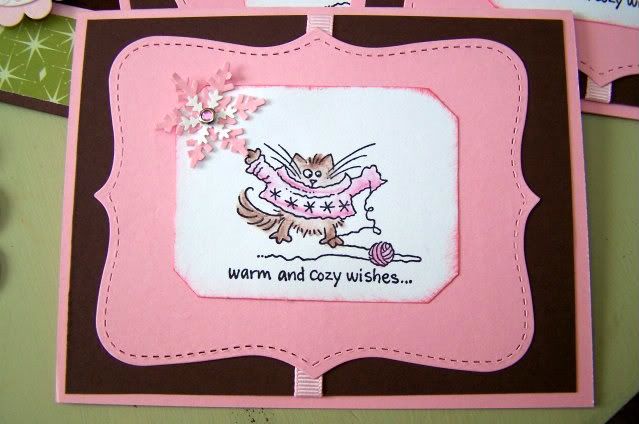 This is a matchbook style note pad I made with a paint sample strip you can get at Home Depot. I'm giving these to kiddos in my family and friends so they can make their Christmas wish lists. We love sock monkeys in my family so this was another must have stamp set!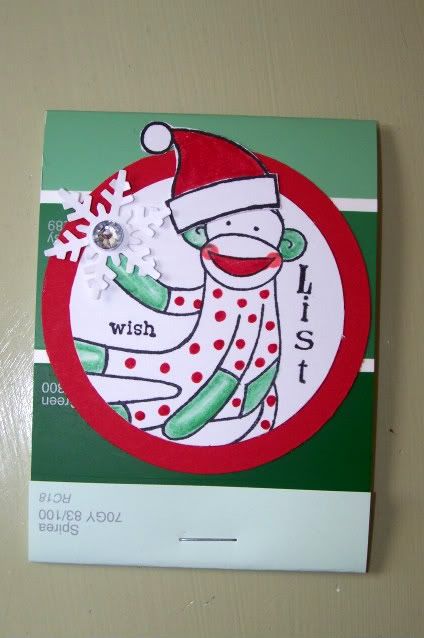 I still have one more project to show you, but I have to put the finishing touches on them and take photos. Hopefully tomorrow, it's a CRAZY week =0