My Bunco group had a surprise baby shower for one of our players last week, so I had fun making some baby themed goodies!
I think I my have had as much fun making the little onesie card as I did the actual gift!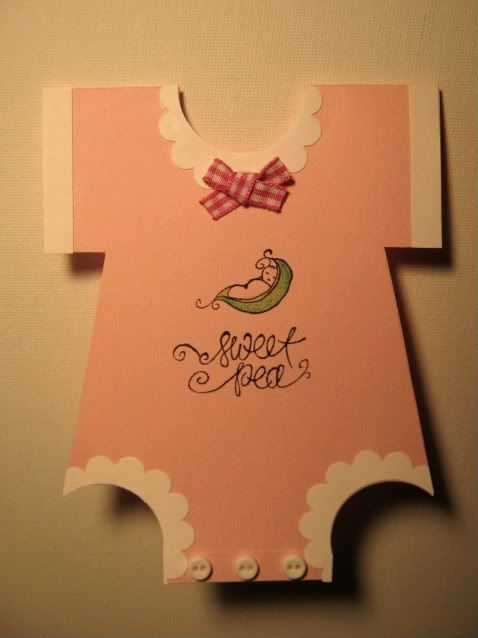 The sweet pea stamp is adorable, and it actually came from the $1 bin at Mike's a while back. The stamp was rectangle shape and too long for the card, so I just colored the words on the stamp with a Stampin Up marker and stamped that first. Then I cleaned the stamp, colored the baby portion with the markers and stamped that above the words. I used color pencils to shade the pea pod.
Directions for a onesie card can be found
HERE
=)
When debating about what to make for her gift, I thought about all the cute clutches I have seen lately. I figured why not make a diaper clutch? That way when you don't need to carry the big diaper bag, you can grab the clutch and have wipes and dipes handy when needed.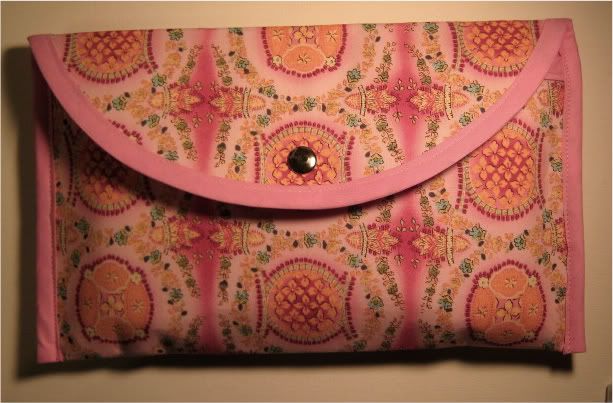 She's having a girl, so I went with pink! It is just big enough to hold a wipes case and a few diapers.
I was a little nervous about the gift because I don't really know the Mommy to be that well, but she really liked it so I was thrilled =)