Okay, another swap done! Only 2 more to go woo hoo!
This was the
Sock Doll Swap on Craftster
....now I love making creatures from socks, so even though I NEED a sock creature like I NEED a migraine, I couldn't resist.
Here a couple sock cuties I created in the past: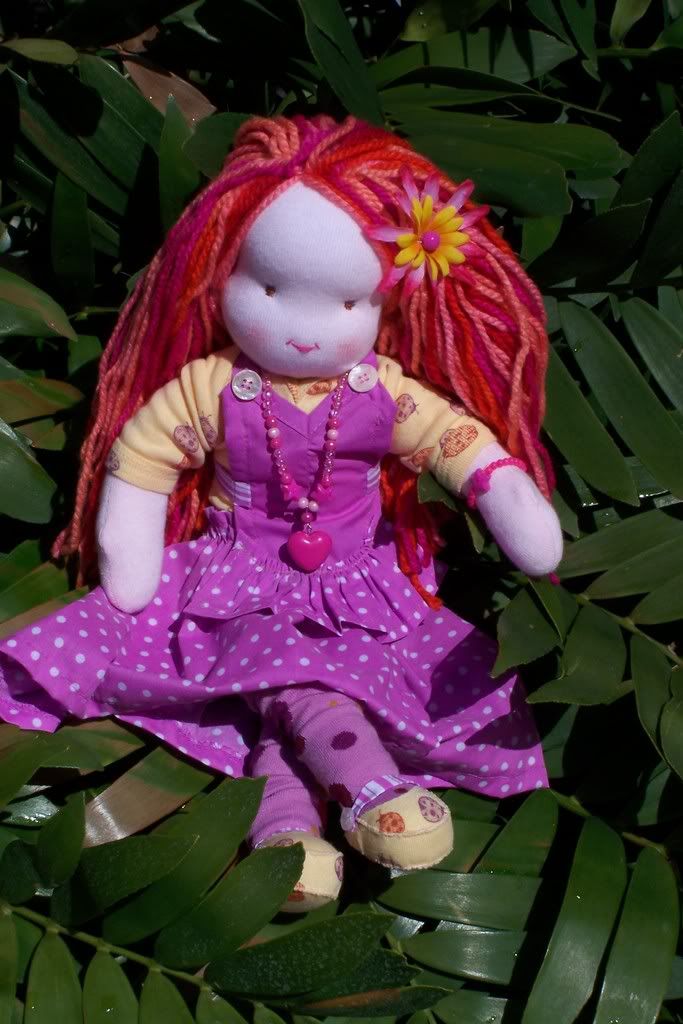 You can't go wrong with socks, they have great patterns, colors and are soft. And, if you get them at your dollar store they are CHEAP!
My partner for this swap wanted something "cute A/O pretty" and she like cats, so this is what I came up with: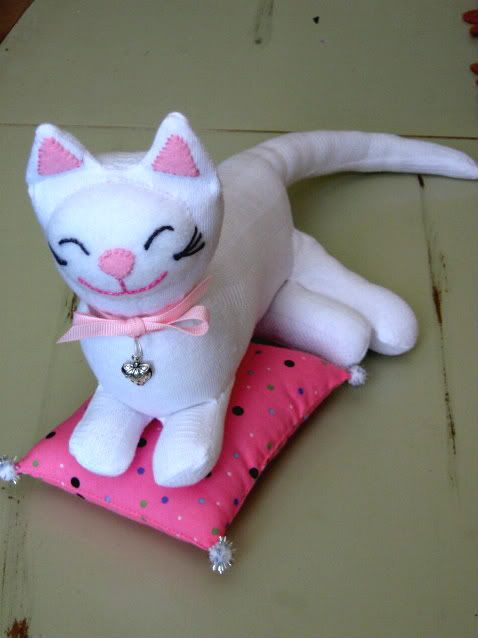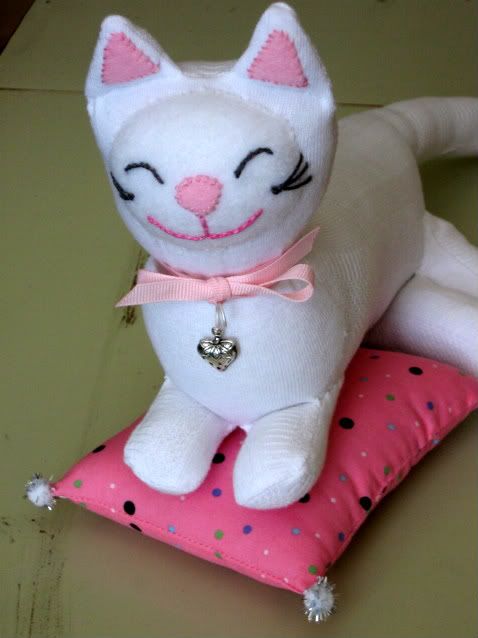 Hope she loves her! My partner should receive it today, so we shall see...
I heard from my partner in the Book Club Swap and she loved her goodies, and has already been using the patchwork bag and wore one of the headbands, yay!
On the Christmas front, last night I cut out and interfaced all the fabric for 10 bags! Now I can start the sewing. I am so proud of myself, but must confess I stayed up too late and today I am dragging. Oh, well, no pain no gain right?
Hope you are having a great weekend!