I am starting to feel the panic already. =) Seems like I just put up all the Halloween decorations and today they are coming down! =(
I have a LONG list of projects and things needing to be done by Christmas...hope I can manage it. I am also in the middle of 4 swaps, why did I do that to myself?? But one more swap is done yay!!
Here are the pics of what I sent:
Patchwork Bag for her knitting projects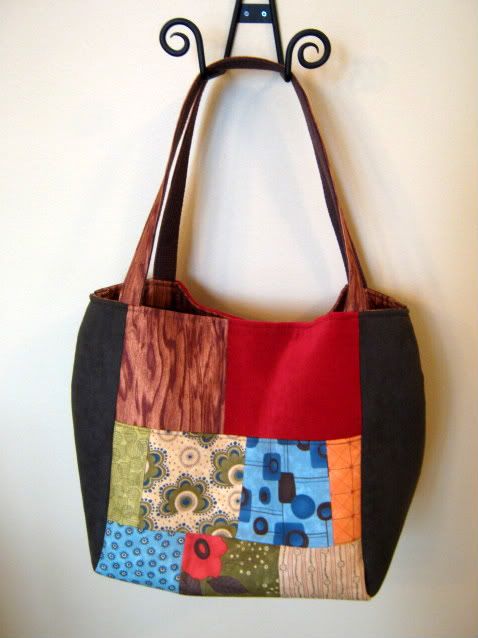 A knitting needle case, here it is rolled up: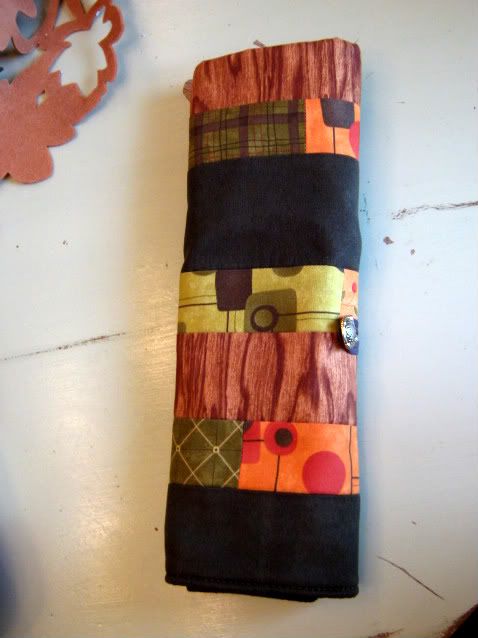 And unrolled: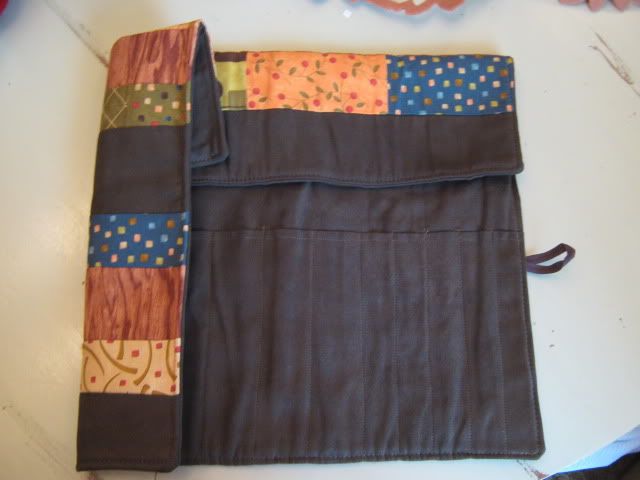 And some fabric headbands made with
Heather Bailey's Tutorial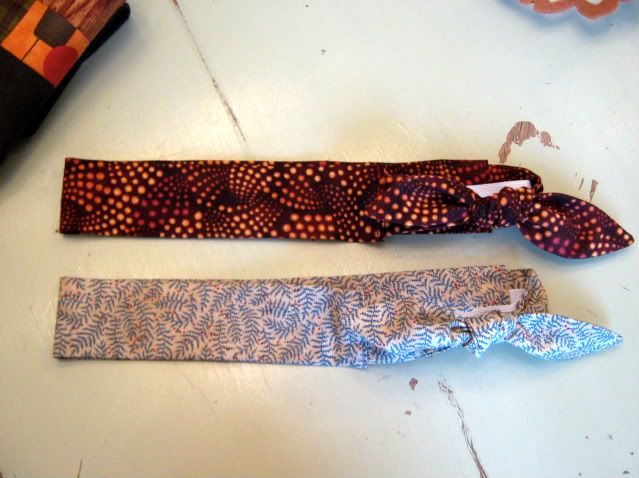 I also sent 3 skeins of
Vanna's Choice yarn
in her fave colors.
Now they are off to the opposite end of the country, San Jose CA. Safe travels!
I winged the needle case, so hopefully it will work...the headbands are quick and fun to make and will definitely be on my Christmas gift making list. The only issue is you kind of have to know how big the person's head is you are making it for. Hopefully these will fit her.
My goal this year is to make most/all of the gifts we give...do you think I can do it??