I have been a busy elf for the past month! I am really trying to make all my gifts this year, well, except for the men in the family....they just don't seem to be interested in all my crafty things...
I have been sewing, sewing, sewing, with some more sewing still to do but I wanted to post some pics of some of what I've made so far.
My awesome Mommie gave me a Moda Jellyroll, and yardage of Mary Engelbreit Christmas fabric and I used it all up and made...
Purses big and small and quilted covered journals: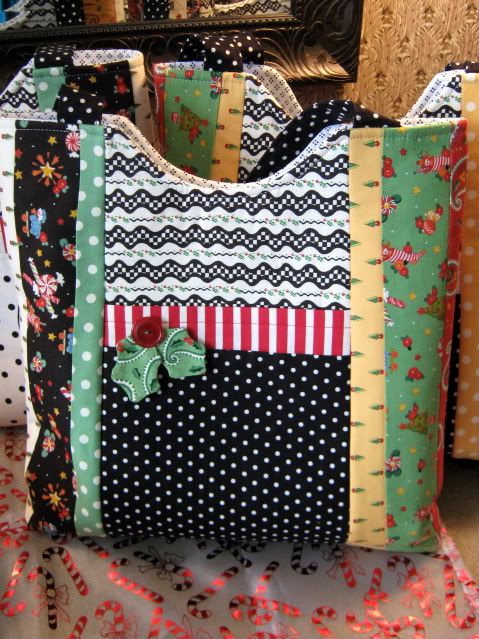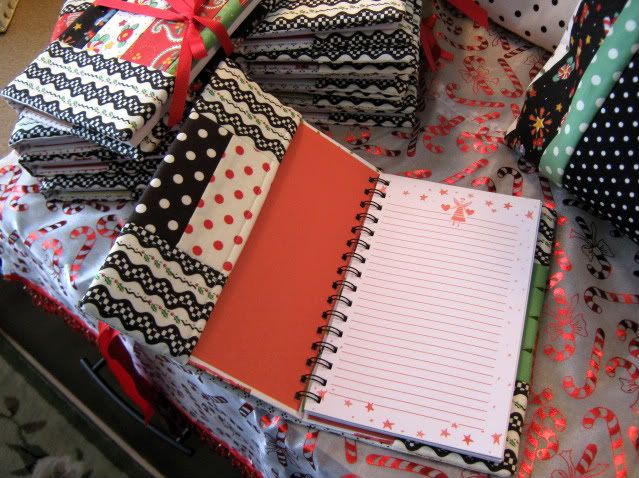 I had just enough of the strips left to cover these Christmas journals I found at Michael's.
There is a tutorial for covering journals at
MODA BAKESHOP
.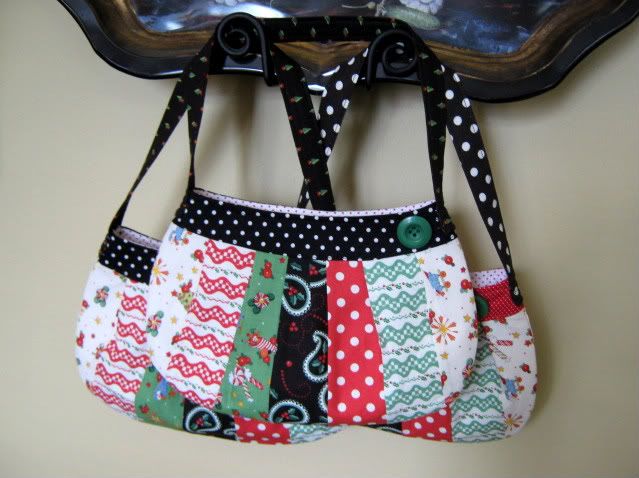 Those last little purses are so cute and easy to make!! Find the tutorial for personal use
HERE
.
The pattern does not call for quilted fabric, I just chose to use fabric I had quilted =)
Then I made some fabric covered monogrammed 2010 day planners.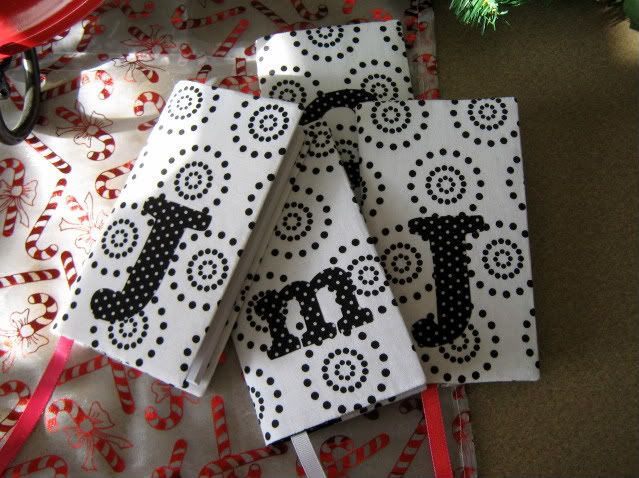 These day planners came from Michael's, and they have a nice cardboard cover, and fit in your purse and were only $1! I used the NO-Sew HeatNBond to attach the letters, and they will be stuck for good...
Then for the dogs lovers I bought some new leashes that have reflective threads weaved into them, and added bows and attached via split ring, little fabric bags to hold the plastic bags we need to take with us.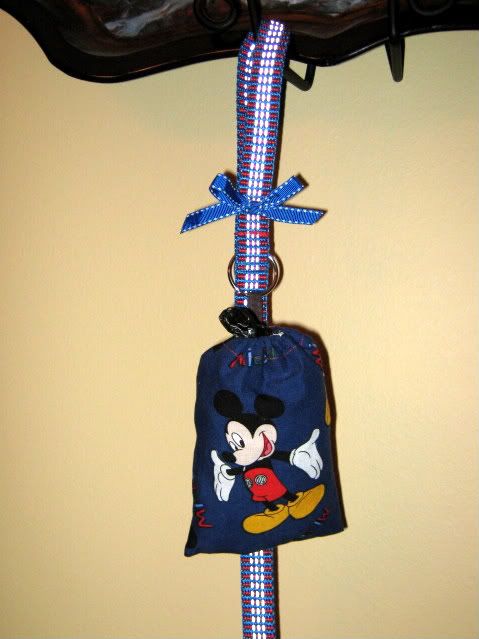 This is one for my friend Frannie who loves Mickey so much her beloved pooch is named Mickey =)
I still have several bags to finish and some other goodies to bake...wish me luck because I
NEED
it!! My first holiday guests arrive Saturday!