Today is the day for my son to exchange Valentines at school! I used to love this day when I was little =) I think he could take it or leave it. Oh well, he still wanted me to make handmade Valentines for him and use a gator theme, so that was alright with me.
I made a simple folded card that could hold a JUMBO roll of Smarties, and a last minute addition of a mechanical pencil. Because according to my son, everyone likes mechanical pencils! Duh...
Here is the front: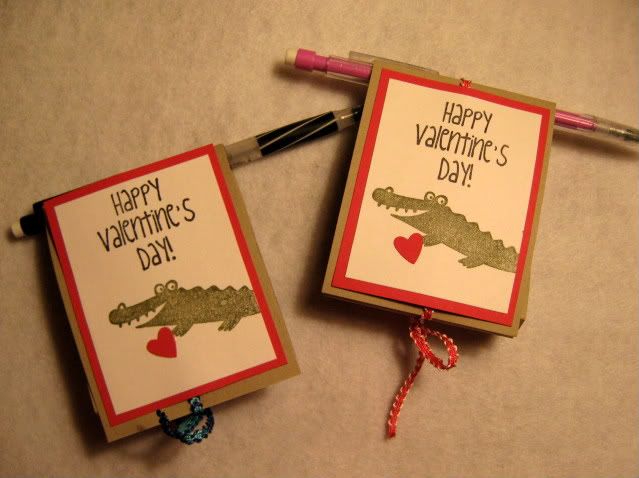 And the inside: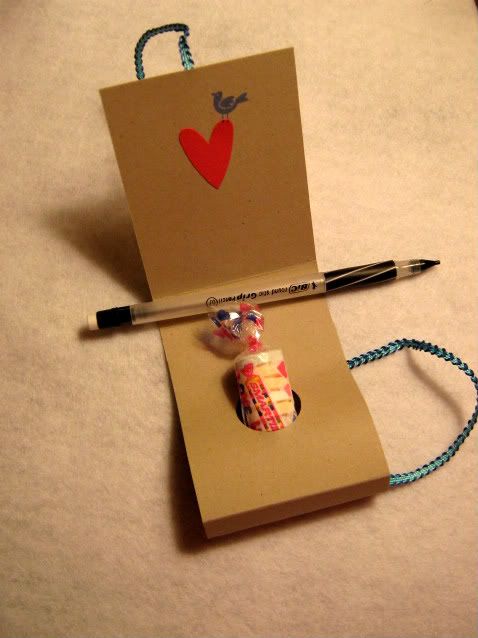 But of course I couldn't stop there...I made some Valentines for my friends and family and my son's teachers. I have been doing a lot of crafting lately with my new
Big Shot
and having so much fun! I decide to do a little purse shaped card with a flower brooch on the front that they can remove and pin on their sweater, jacket or bag =)
Front: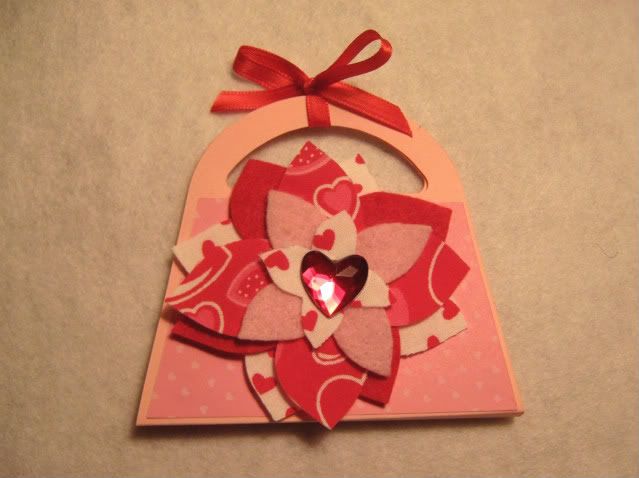 Inside: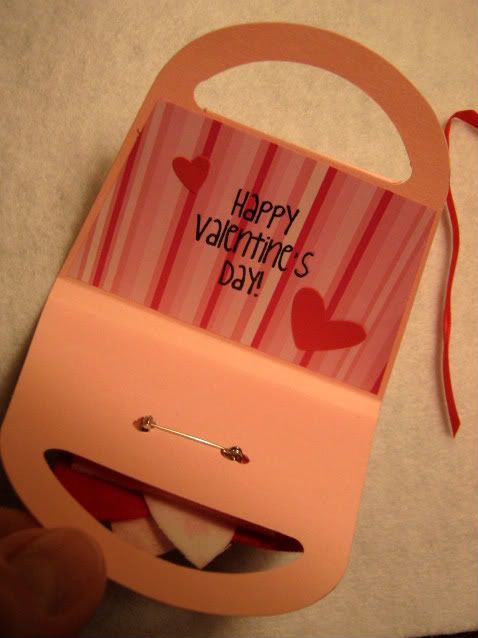 Brooch:
The Brooch is made of interfaced fabric and felt, that I cut out using the Big Shot and a flower die, stacked them and added a faceted heart scrapbooking brad and added a pin back to the back. Super simple!
Hopefully everyone receiving these handmade Valentines will be feeling the love! XOXO
I have more Valentines goodies to show, but some are still under construction...gotta get busy!
Sorry about the dark pictures, but it is a cold, gloomy, rainy day here in the sunshine state =( But hey, at least there isn't snow!