Well, actually a cupcake pincushion. Now I can't say who or what this is for, but it is a gift....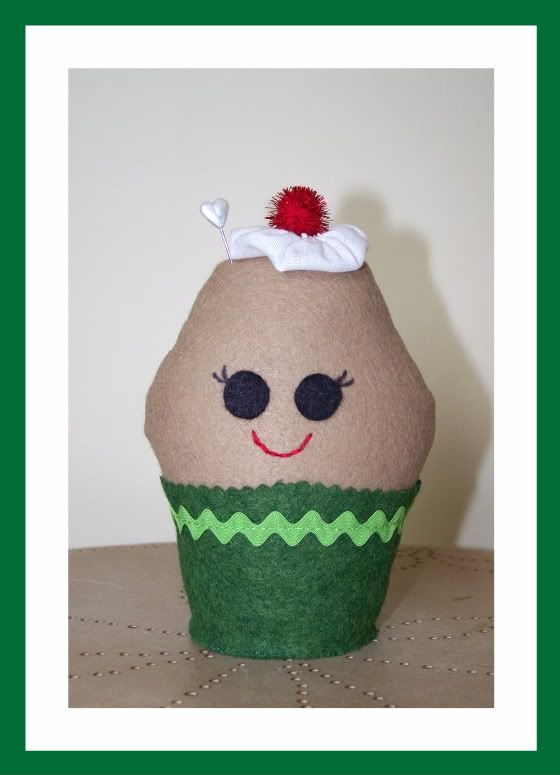 Super easy and super cute, her little whipped cream hat is actually a yoyo---can't say enough about yoyos!!! Love them so....xoxo
I put pellets in the bottom so it is nice and weighted and won't fall over.
This was a free pattern on the web from Fantastic Toys so thanks so much to them!