I know I've been gone a while...and I wish I could say I was on some fabulous adventure. But the truth is I had the flu which turned into bronchitis and I have been sick as a dog for about the past 9 days. Not fun or exciting =(
Prior to getting knocked out by germs, I was very busy making zipper pouches. Zipper pouches are one of my favorite things to make, super easy quick and take little fabric. First, I made these little cuties for a dear friend's daughter. She is having an "End of the School Year" bash and these will hold the invites and serve as the party favor too!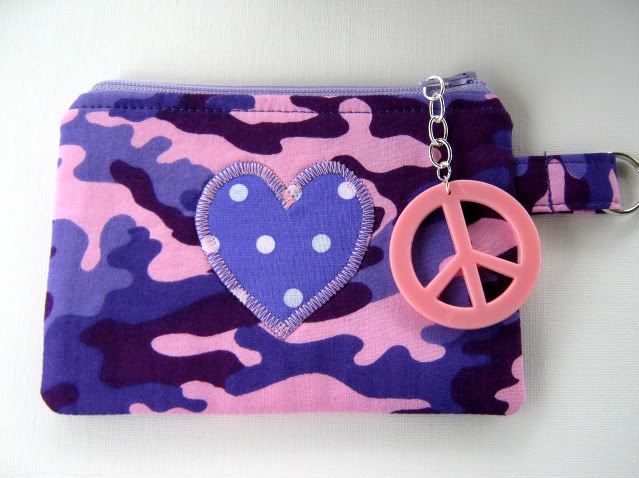 The zipper pulls are made with some cute pink peace sign earrings I found at Target.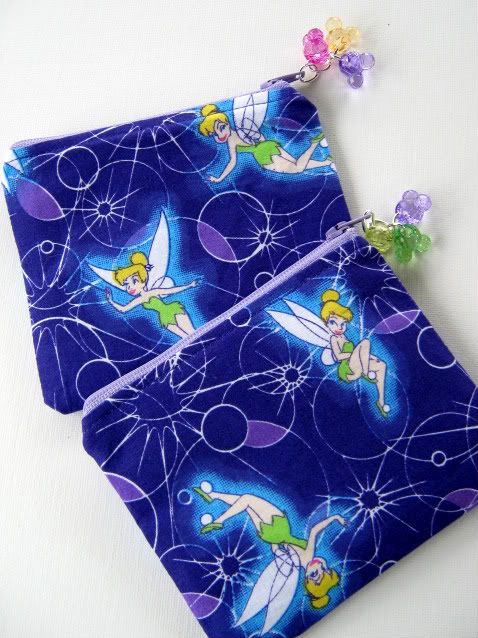 Then, I was asked to do a personal swap with a fellow Craftster who is making her first trip to Disney and wanted 2 pouches to carry cash and cards in. I found this really cute Tinkerbell fabric.
For these zipper pulls, I used these cute Mickey beads. They sell these Mickey bead bracelets in the Disney parks, I always buy them when we go, because when you take them apart you can use them in so many different ways!
If you have some spare time make a zipper pouch! You won't regret it, there are about a million tutorials out there, but I found
THIS ONE
for you that is really well written and will make the perfect pouch. Go for it!
And lastly I leave you with a picture of how my dogs spend their day. They both sit on the left side of the couch in my hubby's office looking out a front window. They bark and growl at anything outside that moves....such fierce watch dogs!!
The pillows on that side of the couch are all squished....drives me nuts! =)