We will be heading to our annual beach trip soon, and I wanted to make a new bag for myself for the trip. I wanted something bright and summery, and I found this wonderful fabric combo that I fell in love with. Here is a closeup of the fabrics and my quilting.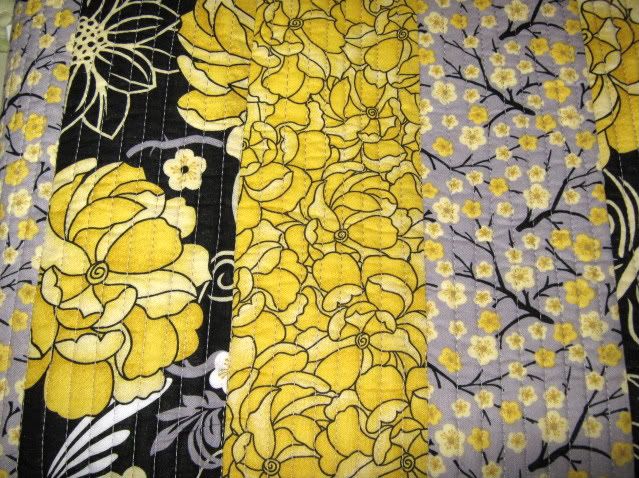 I quilted the whole bag and added sunny yellow rick rack.
I had just enough fabric left over to make a bag to hold my books and magazines for the beach.
I did a simple little log cabin pocket for the front.
My goal for the summer is to do some more quilting on bags. I have been totally inspired by a recent book purchase
PATCHWORK STYLE
. The photos and fabric combinations in this book are lovely. I love quilting, but I seem to have a short attention span, so quilted bags are quick and rewarding!
****I just found this link to Patchwork Style that includes 2 FREE PATTERNS in the top right corner of the page. Have a look
HERE!