Happy Friday! Okay, just a warning, this post has a ton of photos in it so hang in there =) My partner just received her package in the
Coraline Round 2
Swap on Craftster so now I can post all the pics! I loved this swap and making all these goodies, I think it was one of my fave swaps ever!
So, my partner's fave character in the movie/book was Coraline's Dad and since he wore a Michigan State sweatshirt in the movie, I made a bag for her from a sweatshirt I bought on eBay: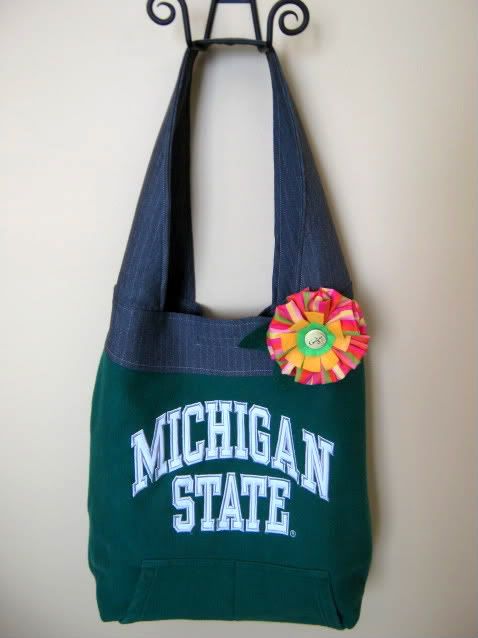 I used the Birdie Sling pattern from Amy Butler, but had to modify it a little because of the size of the sweatshirt. The pattern also called for pleats, but that wouldn't work so I skipped them entirely WOO HOO, I hate making pleats.
I added a fabric flower with a Coraline button in the center since her Dad was such a great gardener: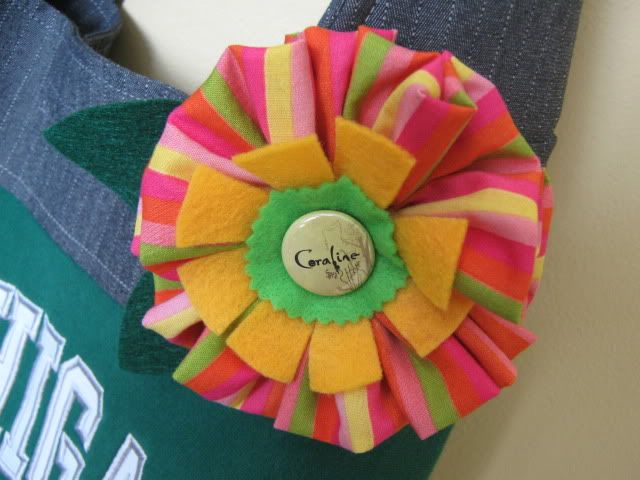 It's on a pin back so she can remove it if she wants too.
Next I made a little Pink Palace pouch. The Pink Palace is the old Victorian house split up into apartments that Coraline and her family move into:
This is the back, I embroidered Pink Palace, just in case she was like, "What the heck is this??" HAHAHA I used the tutorial
HERE
but made some modifications. OOOH how cute would a haunted house pouch be?? Okay, I digress...back on task!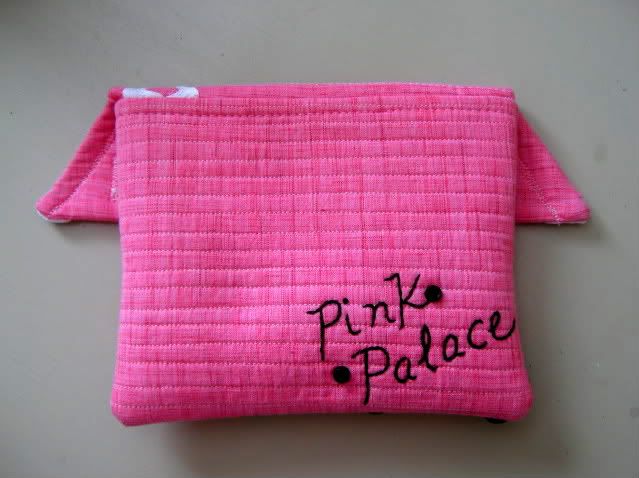 Then of course I had to make some sort of plush, so I went with the circus mice! This is how I packaged it, cute little circus mouse with little gray rats:
And here he is on his own:
Then I was kind of stuck on what else to make so I went back and read through my partner's questionnaire...and saw that she really wanted a t-shirt. Woops..totally missed that one. Off to Joann's for fabric paint and a t-shirt. Then spent the next afternoon painting this on the top front of the shirt: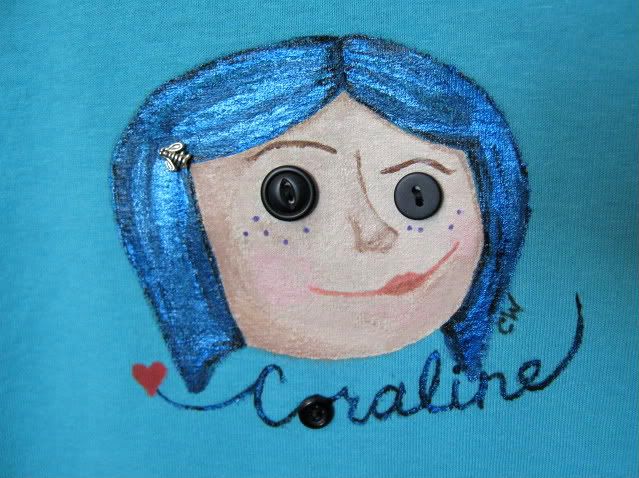 I tried to make her smirking....eh, not so great but not so bad. I just saw a pic of my partner wearing it and it actually looks great and she loves it!
Then for good measure I added a pumpkin pin cushion I made because she is a sewer and they are just too darn cute!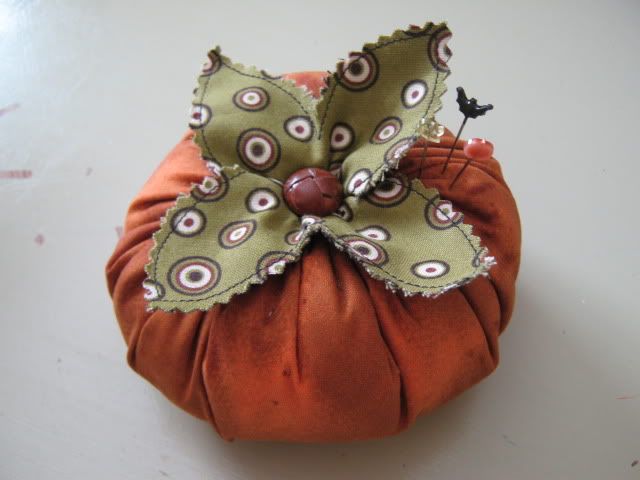 Here is a tutorial for the
Pumpkin
. When I stuffed mine I used plastic pellets in the bottom and made the shape of the pumpkin a little more round. Oh, and I added a vintage button on top for the stem.
Okay, I think that was a long enough post! Thanks for hanging with me =) Have a great weekend! xo Carrie