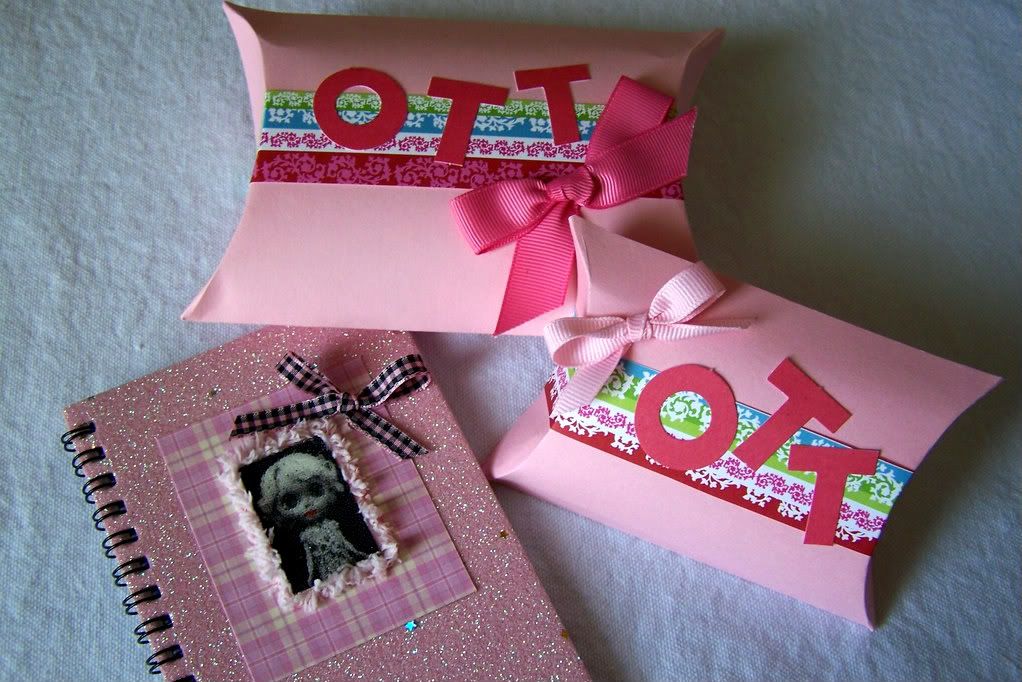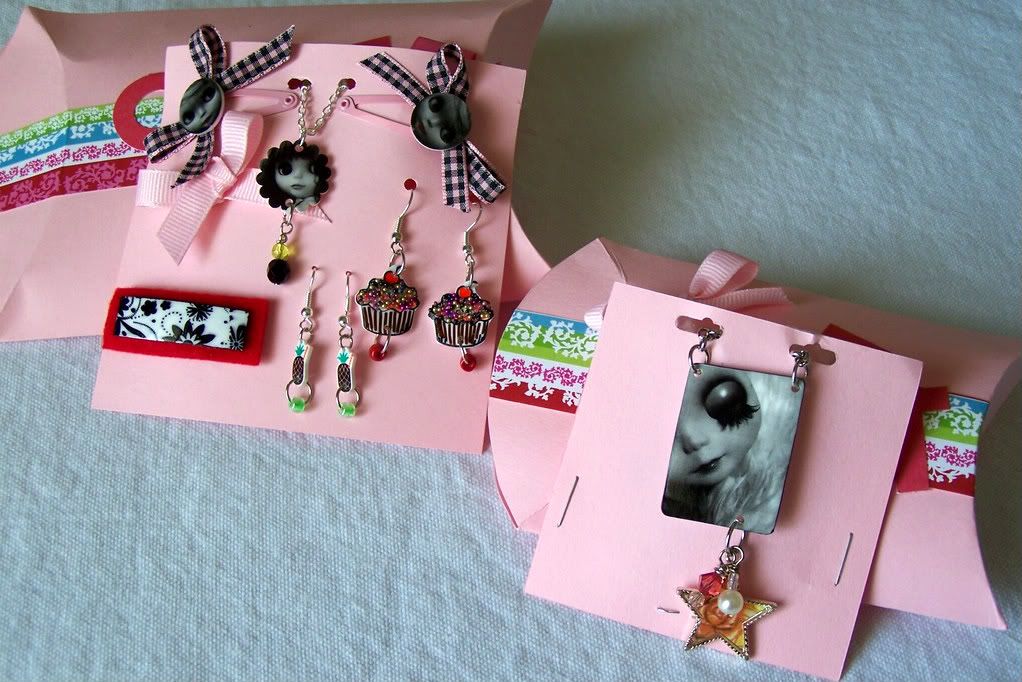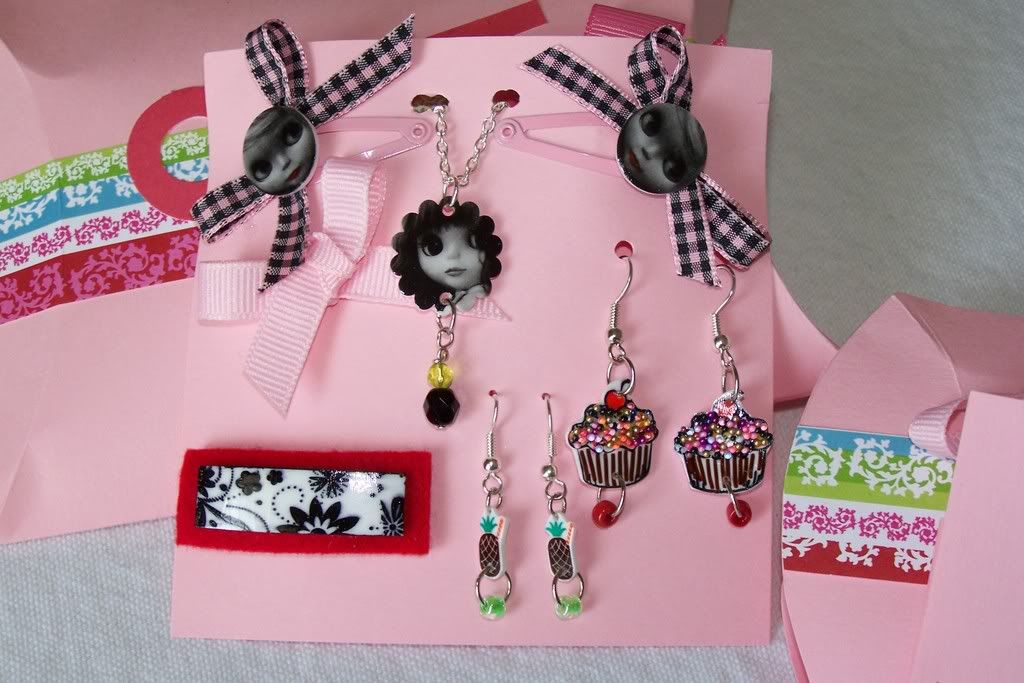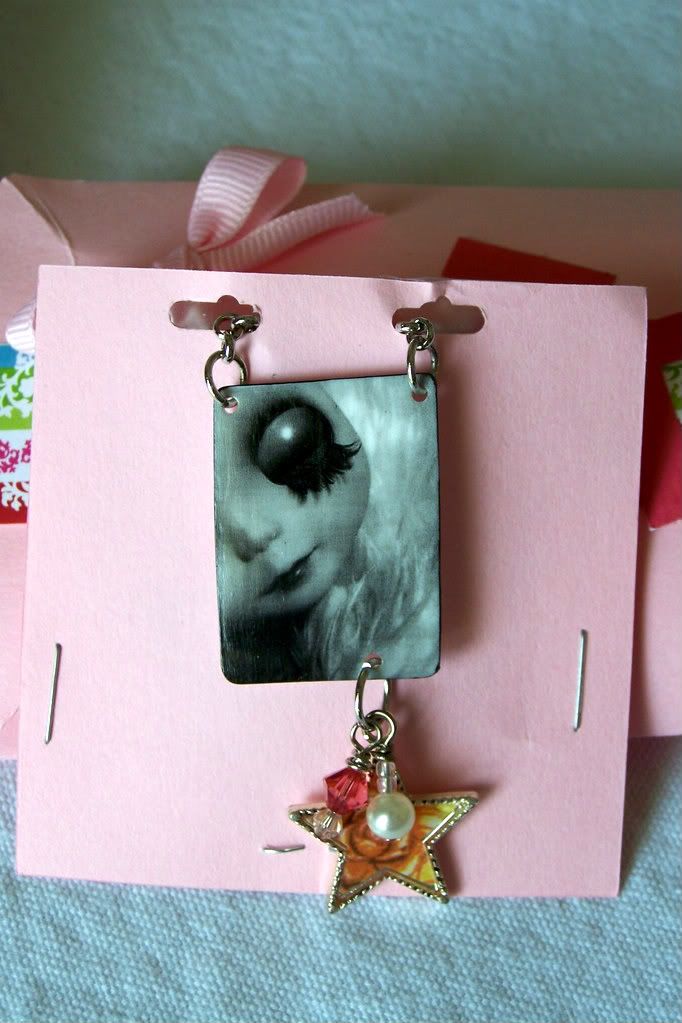 I finsihed all my items for the One Tiny Thing (OTT) Shrinky Dink (SD)swap. I also did a personal Blythe OTT SD swap with my swap partner. We both collect Blythe dolls and thought it would be fun to make some things for our dolls!
For my swap partner, I made her a Blythe pendant with a crystal dangle, a pearl dangle and a star charm dangle. It is on a 22 inch link silver chain. I LOVE it and of course had to make myself one, but I have different charms on mine.
Then for her Blythe dolls I made 2 hair pins with bows and little Blythe faces, a Blythe pendant necklace, a pair of cupcake earrings with colored micro bead sprinkles in the frosting, a pair of pineapple earrings and a SD and felt barrette.
I had sooo much fun making these OTT's. As a little extra I made her a journal with a Blythe on the front cover that I coated with clear glass micro beads and it looks so cool, love it. Hope she loves everything too!