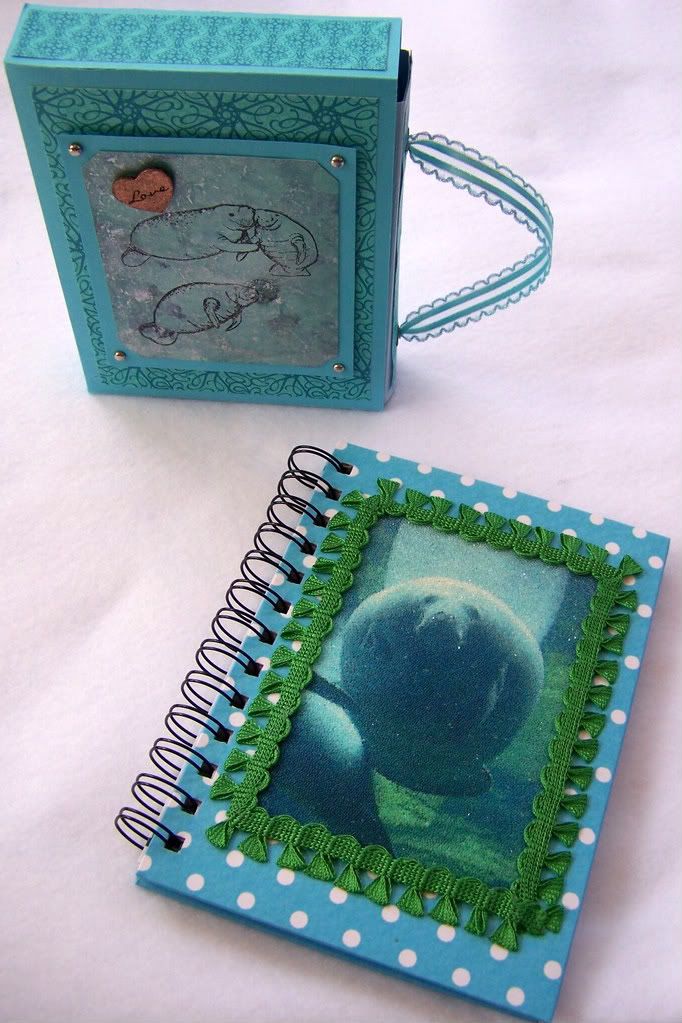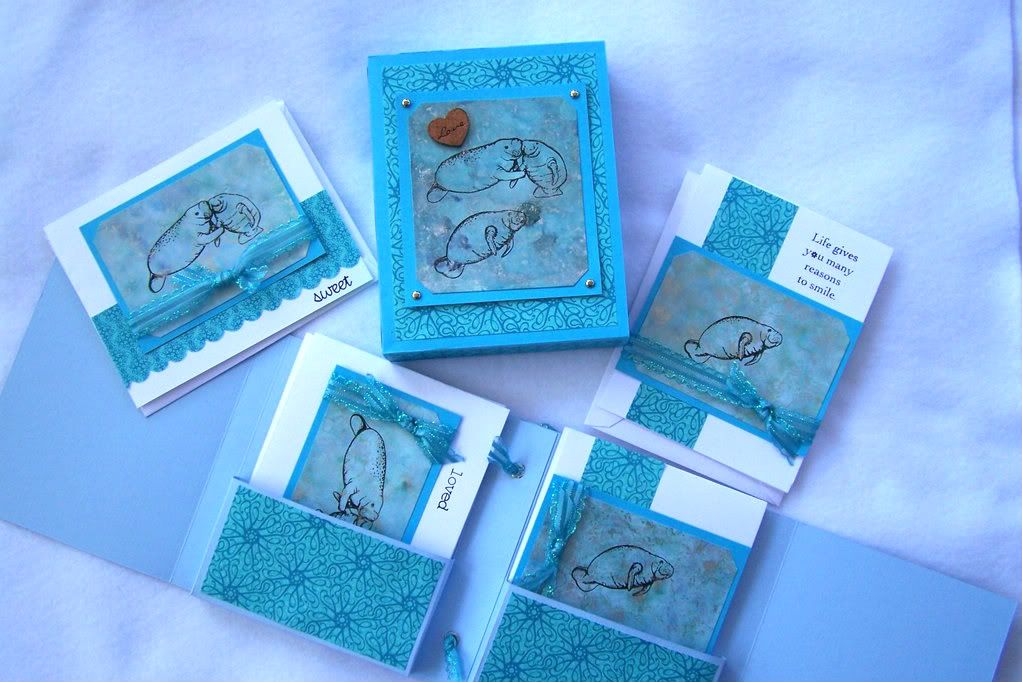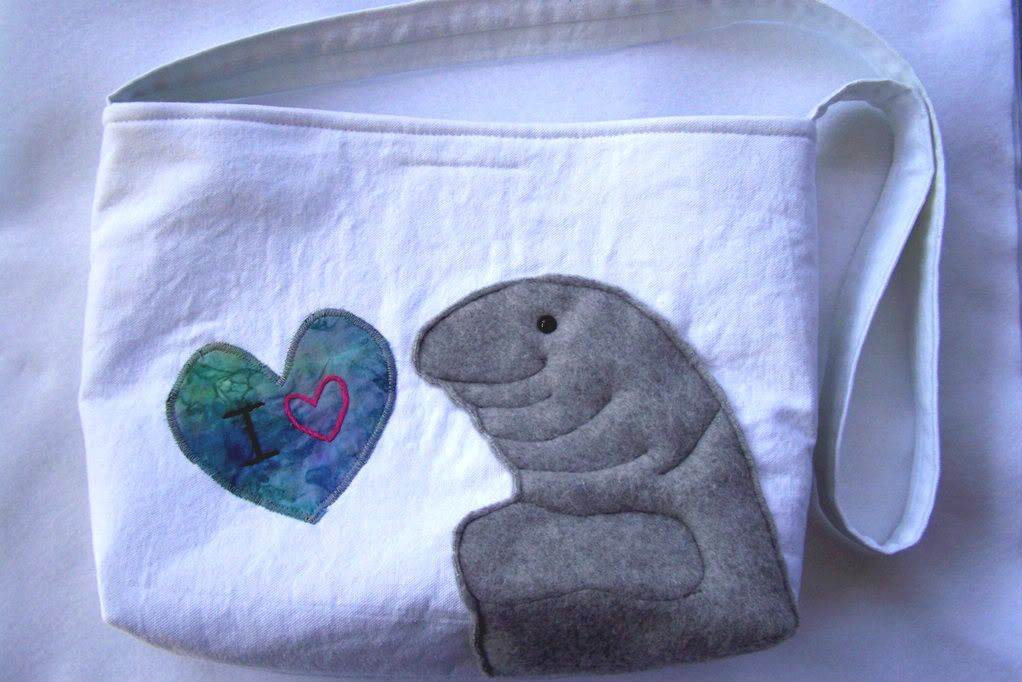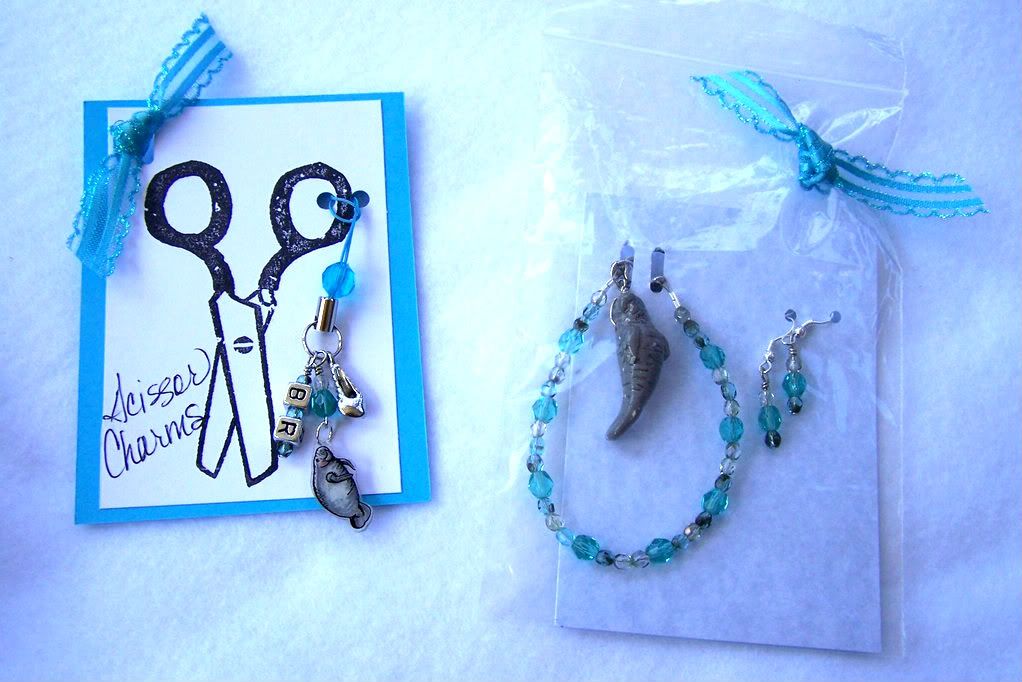 I just sent all my "I Love Manatees" goodies for the Craftster swap. Yesterday was the deadline for mailing, and I can't believe I made it. I have sooo many projects right now, I'm feeling a little overwhelmed.
The swap was for 5 items. I decided to embellish a journal with a photo topped with microbeads and trim. I love using the clear microbeads it adds a really nice effect to the photo. Then I made a card portfolio with 4 manatee cards inside. I used the polished stone technique on the paper I stamped the manatee on. That technique is a lot of fun! The portfolio template is from a stampin up class I took.
And my fave, a Manatee tote. I used white denim and gray microfleece. She had requested a softie, but I just ran out of time, so as a compromise I made this manatee out of fleece and stitched and used polyfill to give him some softie dimension. SOOO cute.
Last but not least, I made her some scissor charms with a manatee shrinky dink charm, and a crystal bead bracelet and earring set with a polymer manatee dangle. I did not make the polymer dangle, luckily for me my local bead shop had one (YES only ONE!) which saved me a lot of time. I did use the Sculpey glaze on it to make him look better. I think the glaze makes all the difference with polymer.
Phew! It's done. Now off to finish the 4th Vera Bradley type bag for teacher appreciate week. I only have till Monday!!!