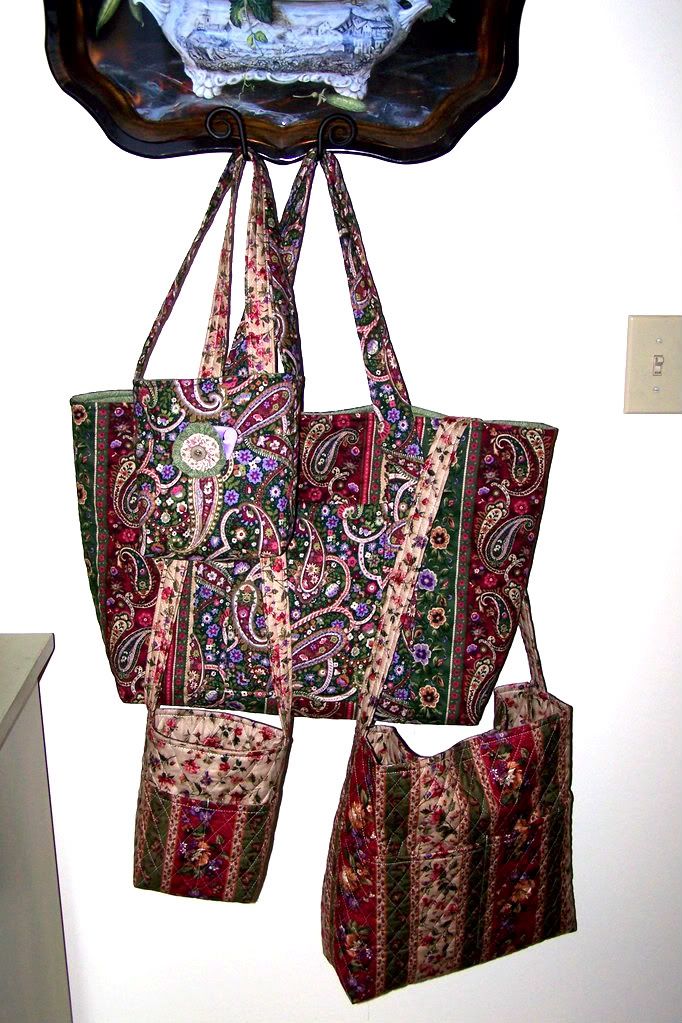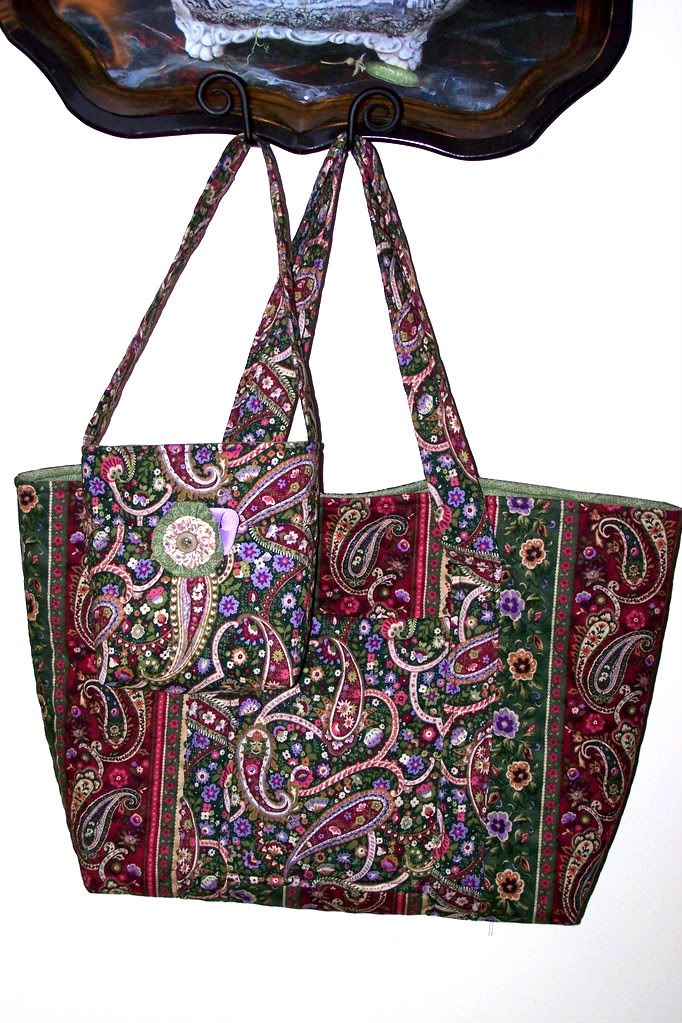 I have been busy making bags for Teacher Appreciation week at my son's school. Vera Bradley bags are sooo popular here, that I knew if I used quilted fabrics they would be a huge hit. So far, all the teacher's have been thrilled. I also did a blue quilted set, but they got our the door without a photo being taken. When I am cranking out the projects, it is really easy for me to forget about photos!
The second picture is the set I made for my son's homeroom teacher and I had extra fabric leftover so I made a matching bag for her daughter who is the same age as my son. I hope she loved it!
Now that all the bags are done, and Mother's day packages have been sent, I can focus once again on my chunky pages that luckily we got an extension on. :-) And I have a Mother's day present for my BFF to finish.
Next week will be a super busy one so I am trying to gear up for that. Come on summer vacation!! I can hear the Outer Banks calling me....