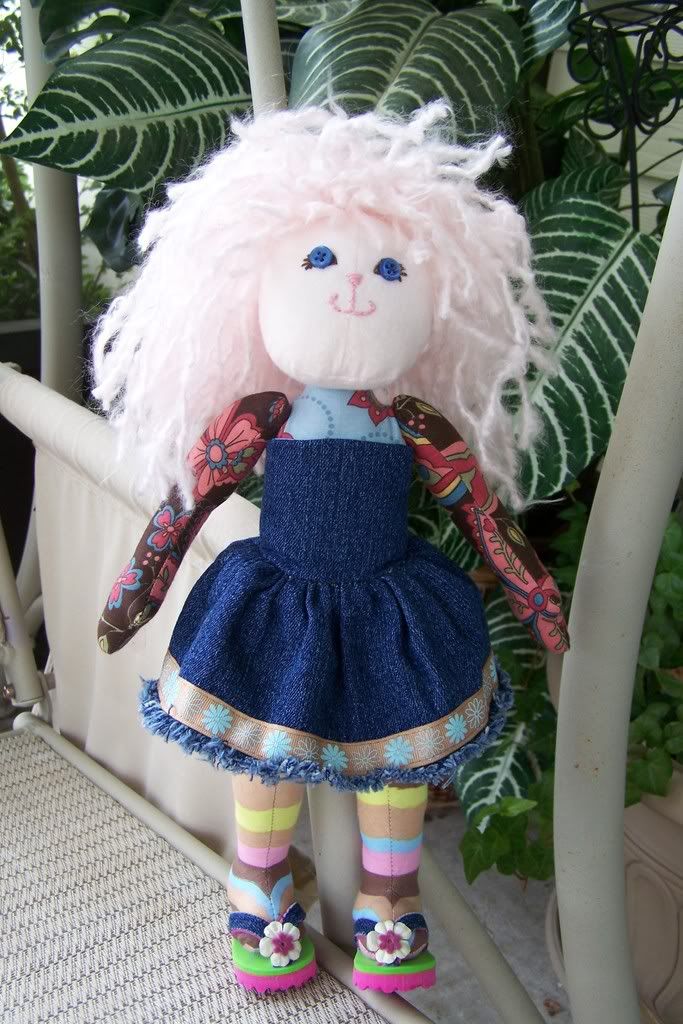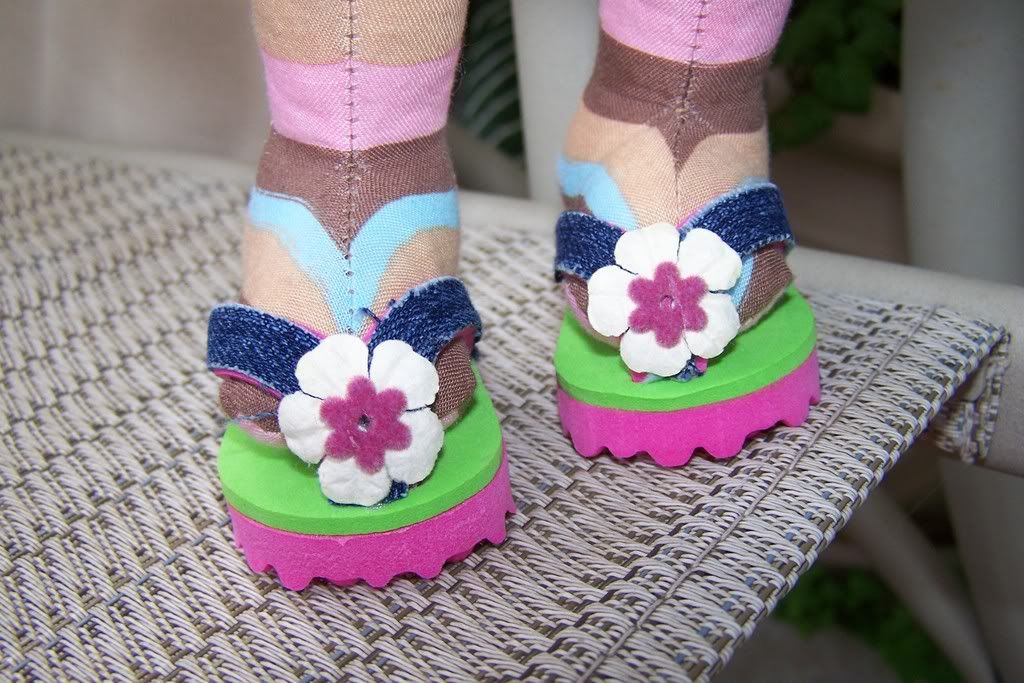 My latest doll, and now the pink mohair yarn is gone, so no more 80's band hair!! LOL I think I'll call this style Island Girls
I love her and think so far she is my fave....do I say that every time?? I like the way her face turned out, wanted to do some embroidering. And I like the look of using different fabrics for the body. The flip flops were bought at Mike's and I embellished them.
I have a new doll design I just finished drawing and finalizing, so that is probably what you will see next. I think I will make them for my Etsy shop. Also I am doing a Hello Kitty swap and having so much fun with that!!!