I finished my pumpkins!! These have totally put a smile on my face! =D I had cut them all out weeks ago after I found this great light orange fleece. I drew out patterns for 3 sizes; 3 inches, 5 inches and 7 inches.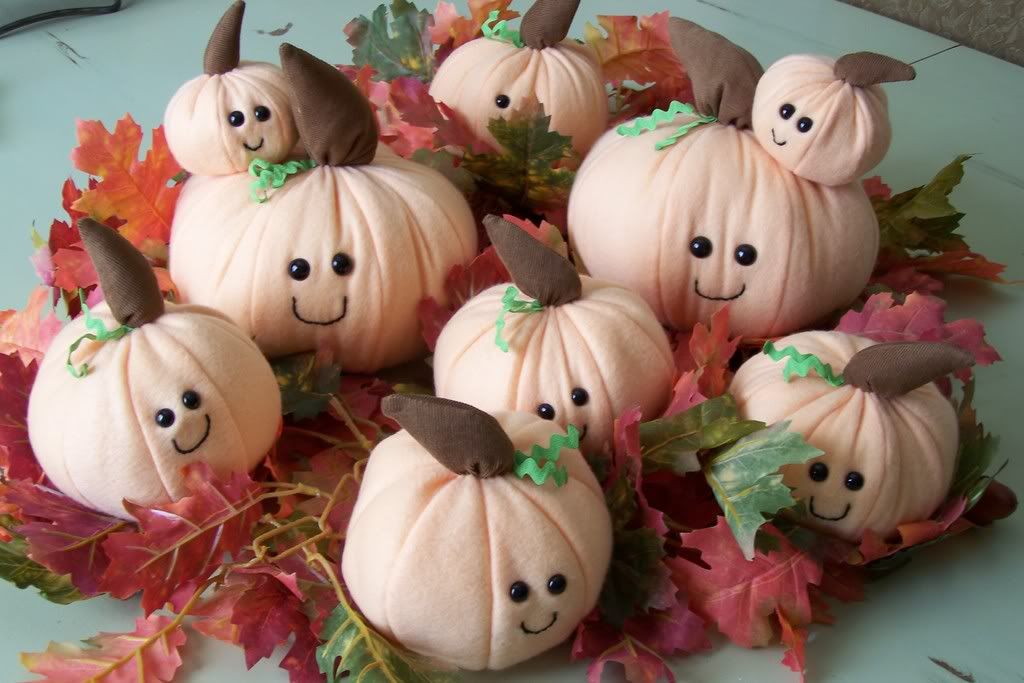 Last minute I added the green rick rack and I love it!
I did get the medium size added to my Etsy
SHOP
and I am trying to get the big and baby pair added but am having trouble downloading the pictures..UGH! So eventually that pair will be there too.
**EDIT I have sold the big and baby pairs already so they won't be going in the shop but there are still 3 of the medium size available.
=)
Now I just need to find what I did with my patterns, I want to make some more baby ones because they are just too cute and I need to keep some...LOL