Well, it's January 6th and I've already broken one of my resolutions....My resolution was to
NOT
participate in as many craft swaps this year, mainly to save some $, and I have signed up for three already...oh well, you only live once right?? =)
The first is a bookmark swap on Craftster. I had to make 4, easy peasy lemon squeezy. I did elastic style, which I love because it will not fall out of your book. Yay!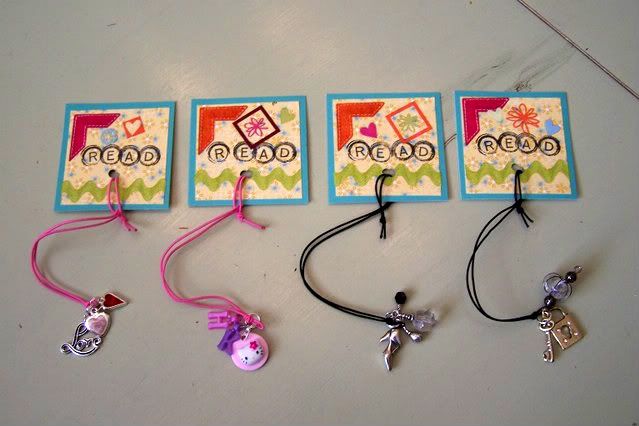 Bookmark in action: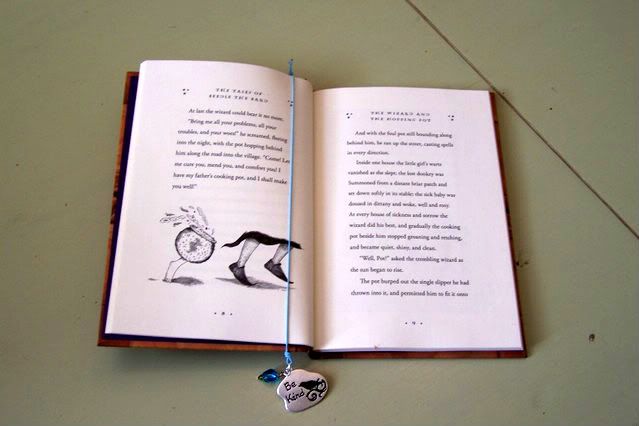 If you want directions there is a great tutorial
HERE
So, Happy New Year and happy reading!