My charms are done! First I made 2 sets of 7 Blythe themed charms for the Arte-du-Blythe charm swap. We have 7 people swapping so our bracelets will have 14 beautiful, different charms total. Can't wait to see the finished bracelet. Here are the sets I made: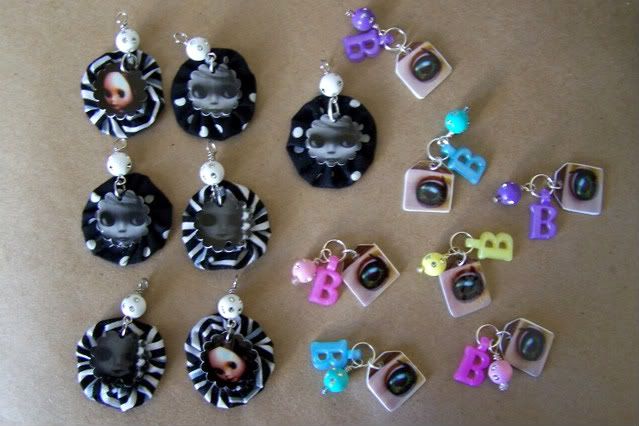 And my lovely Fiona modelling the charms: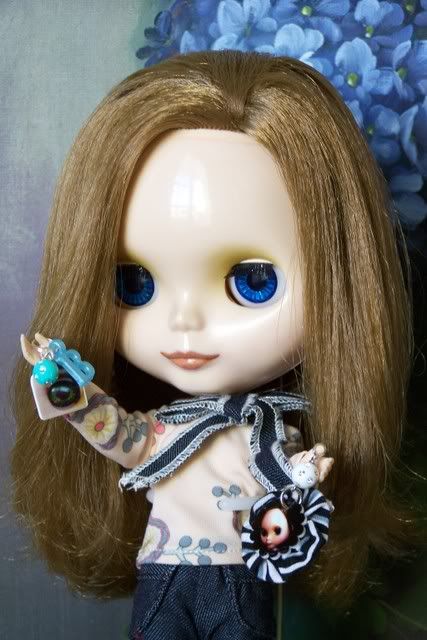 Then, my cupcake charms for the Craftster swap. I think I had as much fun making the cupcake cards as I did the charms.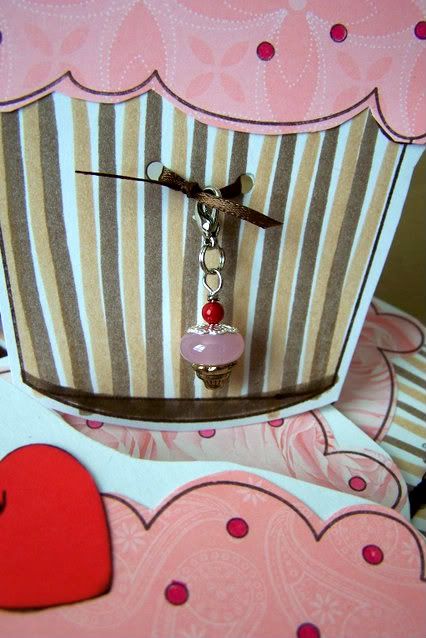 We have 12 people in this swap, so the in the end we will have a nice chunky bracelet. I actually found the bracelet I'll use for these charms today at Michael's, big silver links with a really pretty "C" initial charm hanging in the middle. I'll post both bracelets when they are done.
I love charm bracelets...anyone else out there collect charms???