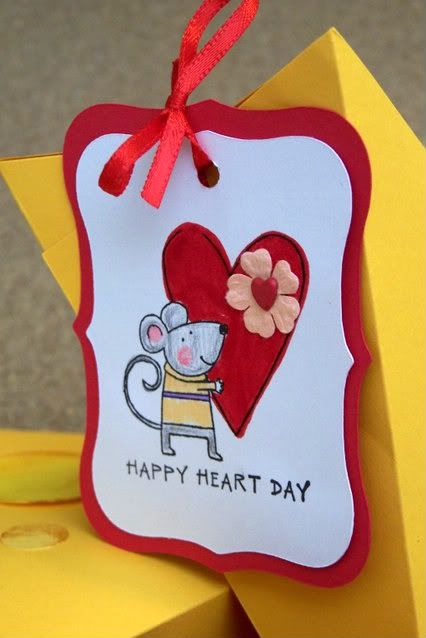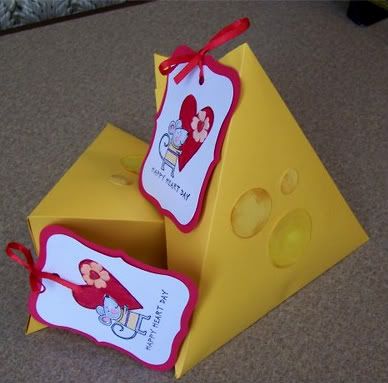 These are the teachers' gifts for my son's teachers. Don't ya love the little cheese boxes?? Not my original idea, the tut for the box can be found
HERE
. I used a 6 x 12 piece of paper however, because I wanted to give a little more candy.
My son wanted to give his classmates a Florida Gator Valentine, he is a
huge
Gators fan. So this is what I came up with. The gator holds a Blowpop in his chompers =)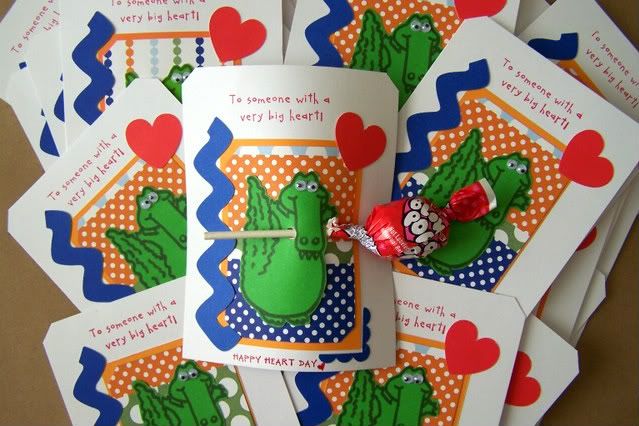 It was so funny to hear his NON Gator fan friends' reactions to these! LOL I think that might have been the main reason he wanted Gator Valentines!