I was thinking that all I have been sharing on this blog lately is paper crafty stuff...but I have been sewing too! First I made 2 of this bag, one for me and one for a friend. I love this A.M.H. fabric, called Chocolate Lollipop. I know, it's from an older line, but I still love it. =) I saw some in Asheville this summer and bought a couple of yards, CHEAP! I used this pattern you can find
HERE
. I really like this pattern and plan to make more for gifts, etc.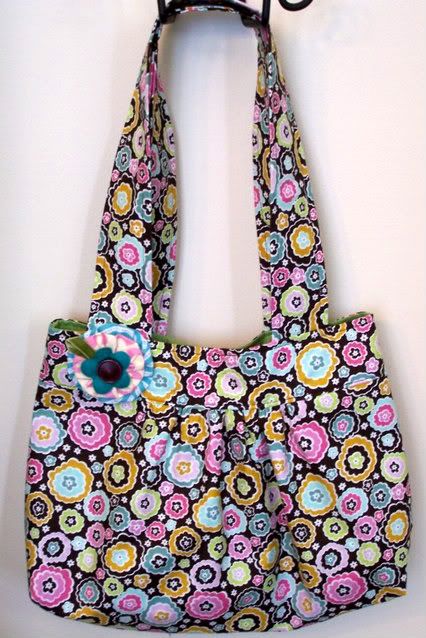 Then a friend asked me to make a diaper bag for a friend of hers and wanted a lady bug theme. I found 2 great fabrics at Joann's and this is what I came up with. My own pattern, super simple with 6 exterior pockets. The middle pocket holds a wipes container and the outside pockets hold bottles/sippy cups.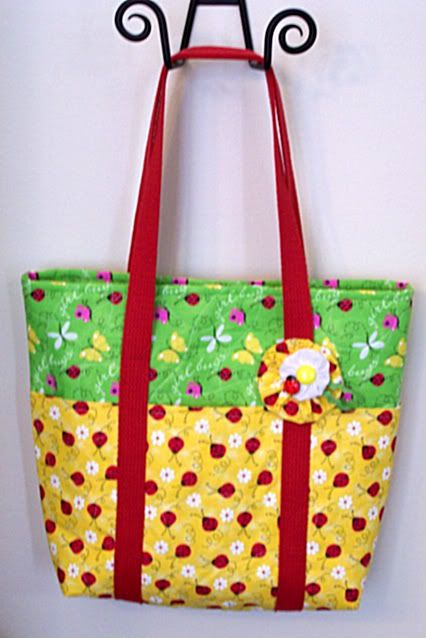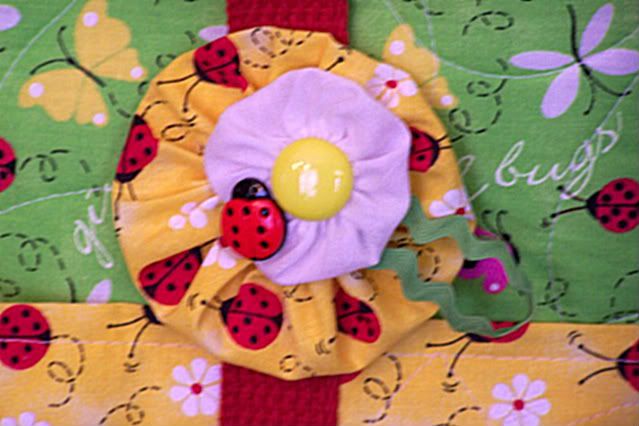 Sorry about the blurriness of the pics, my camera is not working well...=/
I'm getting ready to go deliver it now, so hopefully she'll love it! 2 more diaper bags to make for our friends, everyone
(not me)
is having babies again! Go Mamas!!