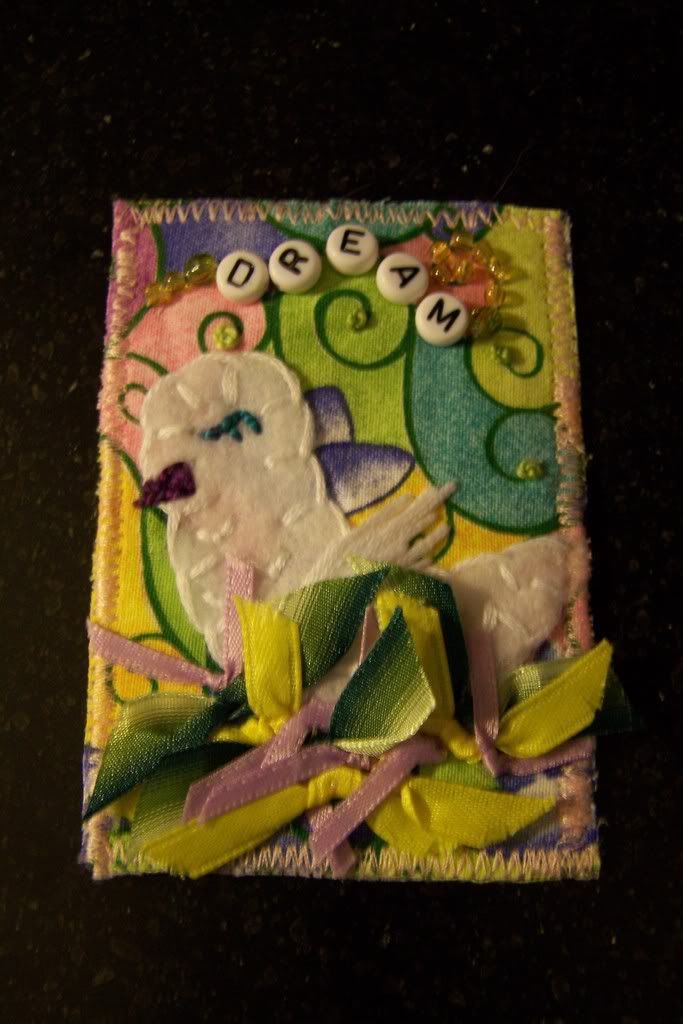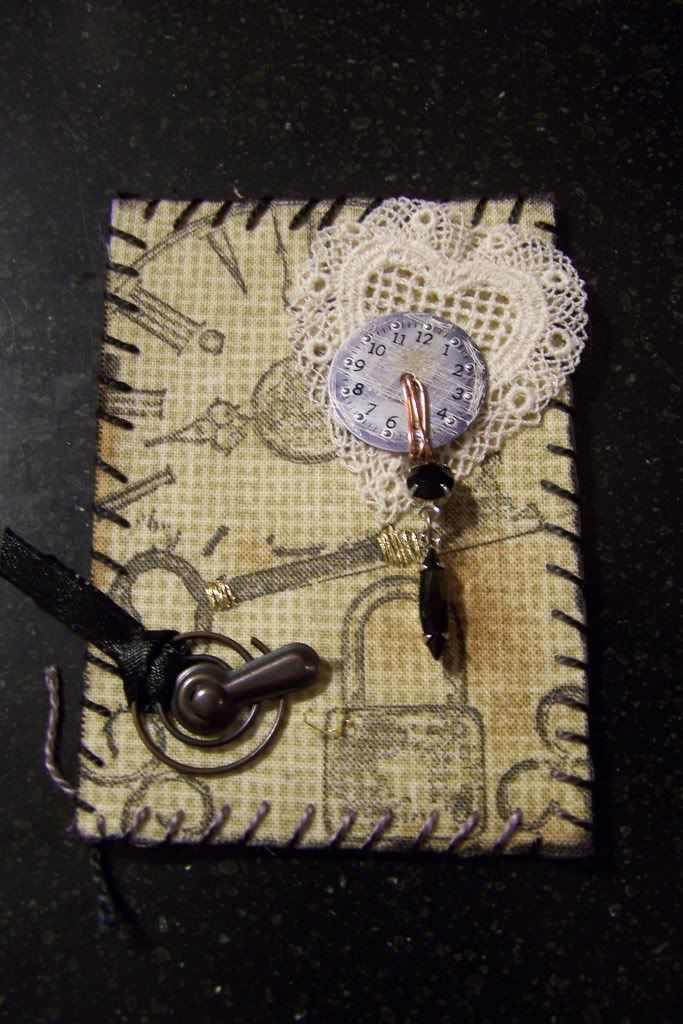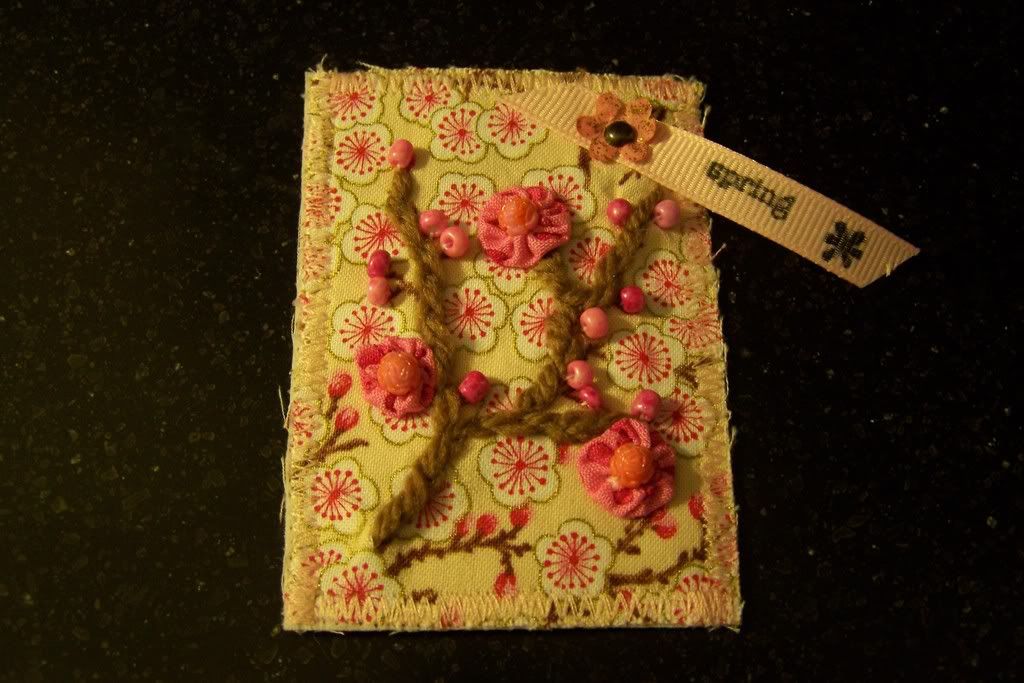 I finished all my
ATCs
last night and mailed them today. So that is a biggie off my "to do" list.
Yay
for me! My fave is the Panda bear, his arms move, love him. The green eyelash yarn is supposed to symbolize bamboo, I know it's a stretch :-D But I thought it was brilliant at the time. For the 3rd one pictured, my partner loves
Steampunk
, which I hate to sound so lame, but I didn't really know what that was. So after a little "research", thanks
Wikipedia
etc., that is what I came up with. I added a note in the envelope, an apology if I didn't hit the mark, but I did sincerely attempt and I hope she likes it.
Up next for me is prepping for my son's 7
th
birthday and party, Fun! Then completing the Dollar Store challenge on
Craftster
which I am
SOOOOO
excited about. I have the cutest thing planned. An earring swap and still more chunky pages.
On a sad note, my Scrappy Gal tote did not win or place in the Amy Butler Sew Inspiring Contest. Boo for me, but I will carry it with pride!
LOL
The winners were fab, or as Christian would say, "Fierce." But I did want that sewing machine.....XOXO