I received my
Arrested Development
Swap package yesterday from my partner
Barbolot
and I scored BIG TIME!!
First some awesome grocery totes: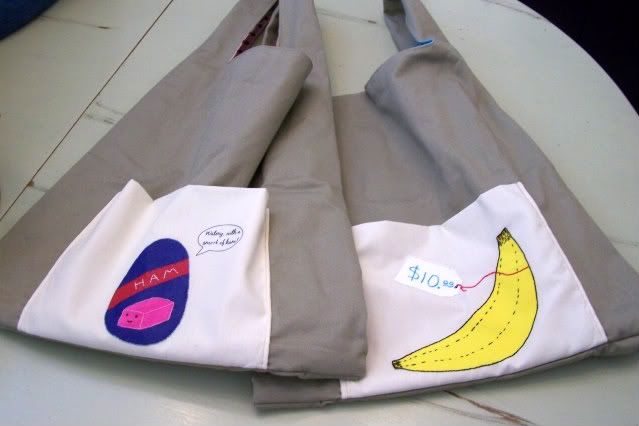 Check out the pockets! First the one inspired by Lindsey's Hot Ham Water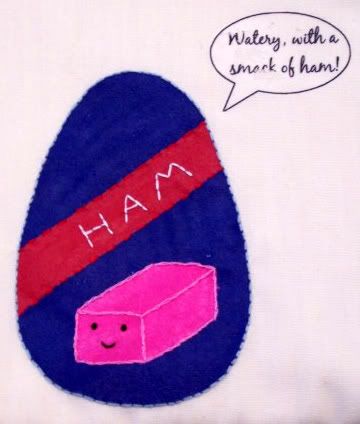 And this one inspired by the notion that Lucille thought a banana would cost $10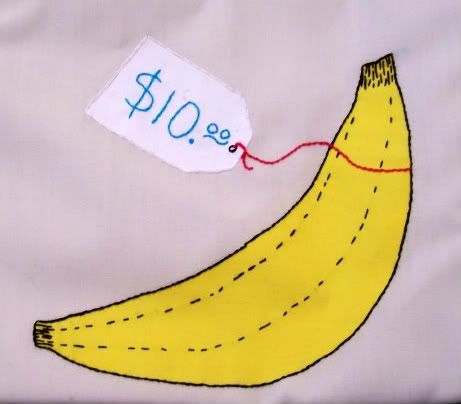 Then an adorable seal pin cushion, this is the seal that bit off Buster's hand. =(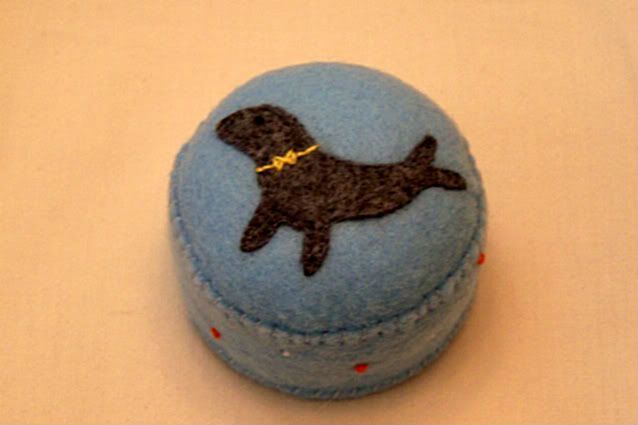 Then check this out! 2 pillowcases of my fave 2 characters Buster and Michael..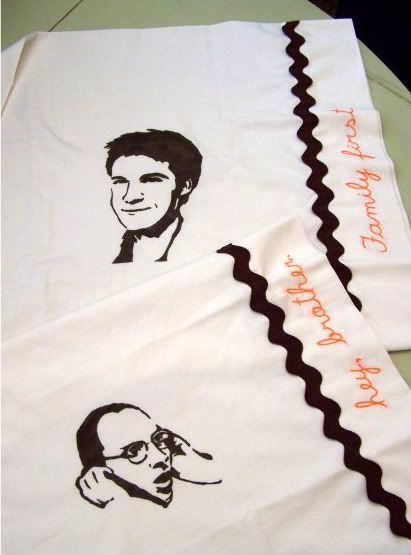 How cool are those stencils??? And I love the embroidered sayings..."hey brother" and "family first".
This was such a fun swap and I just love everything I received!