Teacher Week day #2....
My son and I planted a cute pink plant in a pot we hand painted to look like a cupcake paper liner and then added a little cherry on top.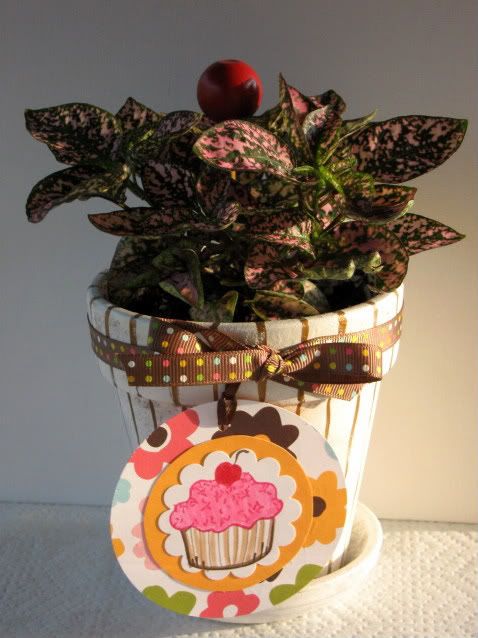 The cherry is made by adding a wood bead to the end of a wood dowel. I made a cupcake tag just to give a little hint it's supposed to be a "cupcake" =) then my son wrote a cute note on the back of the tag.
I got this idea from
Nikki at Whimsy Love
. She used way bigger cherry beads, which I like better...but I was trying to be a good girl and use up beads I had on hand. Next time, I will use the bigger beads too! =)
When we took it to school this morning, all the kids said, "Hey there's a cherry on top!" Made me smile.