Well my favorite flower is blooming beautifully in my yard....HYDRANGEAS! =) I love 'em!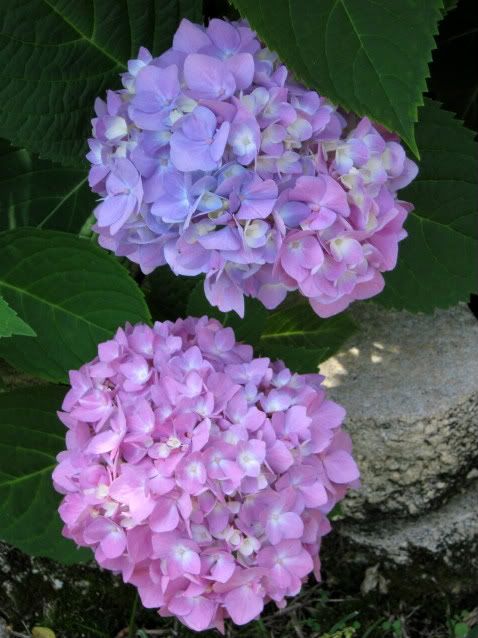 I'm not the only one that appreciates their beauty, check this little guy out:
If I was a lizard, I think I'd lounge on hydrangeas too!
And if I had money to burn...I'd buy myself this Dooney & Bourke Hydrangea tote...GORGEOUS!!! Oh well...a girl can dream.
This week is Teacher Appreciation Week at my son's school, which is fun for me because I get to make lots of cutesy things for my son's teachers. I figured chocolate is always useful on a Monday, so we got jumbo Hershey bars and I wrapped them in beautiful scrapbook papers and decorated them with pretty flowers and cut little tags.
My son wrote a little note on the back too. Tomorrow's gift is a cutie..so come back and have a peek!