Okay, maybe I should say More Scariness! I didn't really know I had this in me, but I like to make scary dolls. I think it's all the horror movies I've watched over the years. =) Here is Creepy Doll #2 "Revenge of the Prom Queen"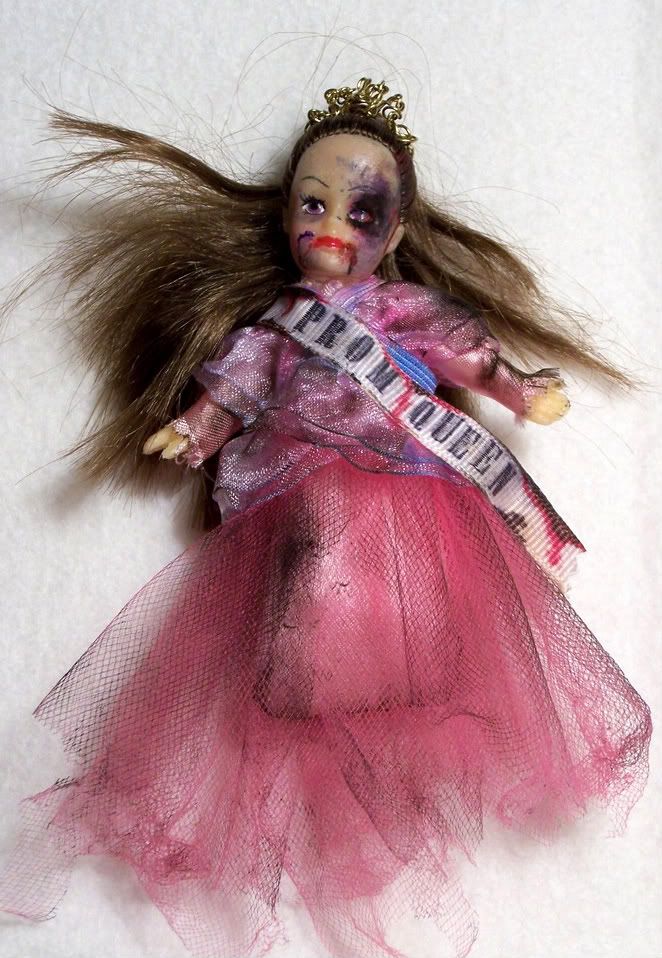 And Creepy Doll #3 Psycho Cheerleader
The other 2 creepies are almost done, I hope to finish Monday and get them sent to my swap partners. Hope the aren't too creeped out. LOL
Never fear, I haven't crossed to the dark side....I am working on a new doll design, rag doll type. I finished one prototype, and I like her, but she is not quite what I want. I will post a pic once I sew the last button on.
And I just got my swap partner for the Black Apple Doll swap on Craftster, cannot wait to work on this doll. My partner wants a Christmas themed doll, YAY!!! I love Christmas!!! And I know exactly what I plan to do. She will be adorable, I just need to decide if I will paint or embroider her face. I think after all this creepy doll face painting I should paint a sweet face. =)