I've been busy making birdie pouches...12 to be exact! They will be my Easter gifts for friends and family. I filled them with chocolates.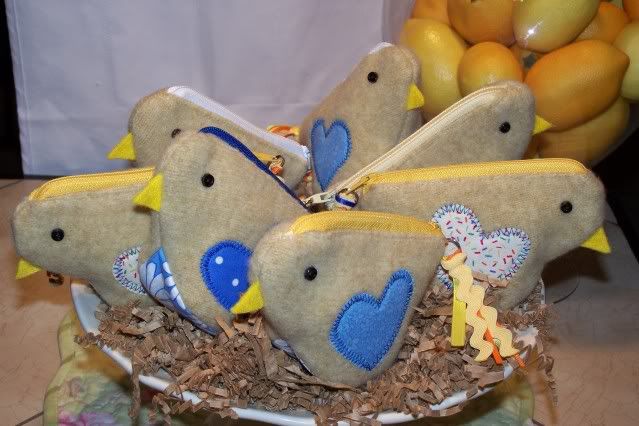 This time I actually felted a beautiful wool sweater from the Salvation Army to use as the body for the birdie. I was excited to actually find a wool sweater...they are few and far between here in Florida. =) We don't personally own ANY! HAHA
For the birdie's belly I used a pretty daisy fabric and instead of the wing shape included in the pattern I cut heart shaped wings.
Oh, and I added a jump ring with ribbon and rick rack to the zipper. In case you want to make your own birdie herd you can find Betz White's pattern for purchase
HERE