I have been doing some paper crafting, one for charity and one for a birthday!
A fellow paper crafter on Craftster asked me to create a chunky page for her to add to her "Book of Hope 2009" that will be auctioned off to raise funds in her Relay for Life for the Canadian Cancer Society. I was so honored she asked me to participate. The theme of the book is Hope...and this is the page I created.
FRONT: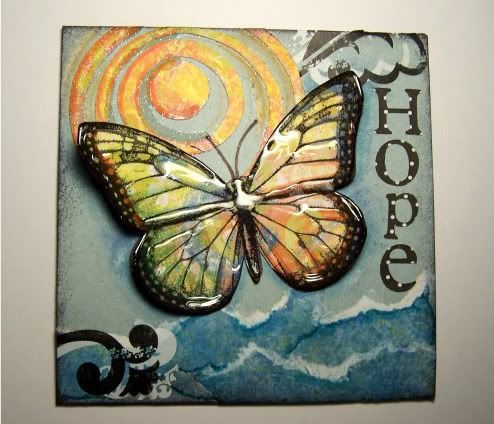 I envisioned a butterfly flying above the rough waters. And that hope can give you wings to do so. I layered the butterfly wings so they are 3 dimensional and then used crystal effects on them to make them shiny.
BACK: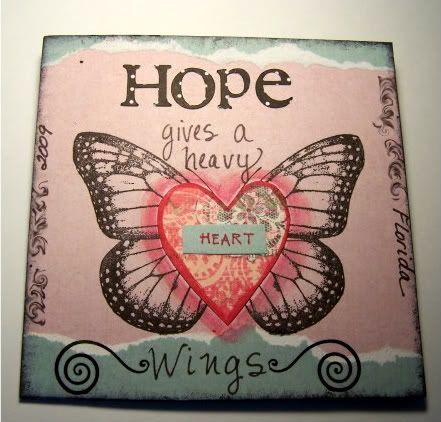 You can see some of the other pages crafters have created for the "Book of Hope 2009"
HERE
Can't wait to see all the pages once they are together!
I have a scrapbooking friend that recently turned 40 and as a surprise gift everyone made her a 6x6 inch page to commemorate the event. I didn't have a picture of just the 2 of us, so I had to come up with something else: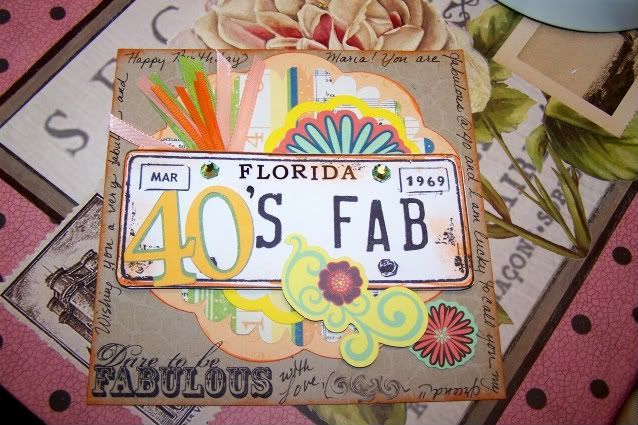 I had just recently purchased this license plate stamp set and I love it! So versatile, I know I'll be using it a lot. =)