We are officially on Spring Break here...YAY! I told me son yesterday morning that this was his last day of school before break and he answered, "Oh good I have a 9 day weekend!" Gotta love it =) We will be heading to Sea World for a few days to have some fun!
My Anna Maria Horner pattern: Multi-Tasker Tote arrived yesterday and I have already sewn one. Here it is!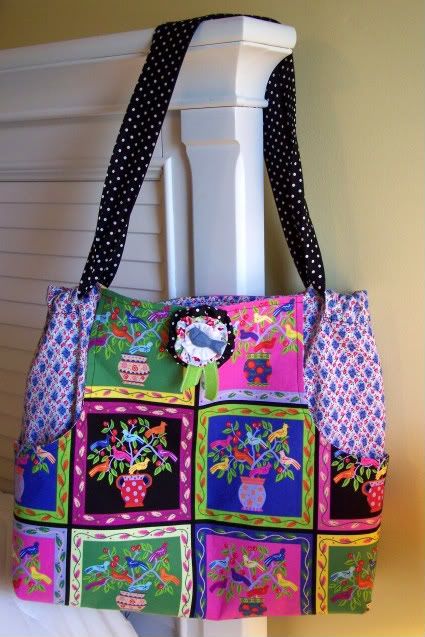 I'm really pleased with it, and plan to make MANY more. The construction of the tote is different than any I have ever made before, and honestly when I first read through the pattern I was like.."What??" But once I got going it all came together beautifully. The only thing I did differently is that I also interfaced the lining because I wanted a sturdier bag. I was concerned it might affect the gathering above the strap, but, no problem there. I think next time I might make the straps a little narrower though.
I made the Multi-Task Tote to take on our trip and wanted it to match this adorable little wallet/pouch I bought at Kohl's the other day.
I think they look pretty great together, very Springy, definitely colorful and fun.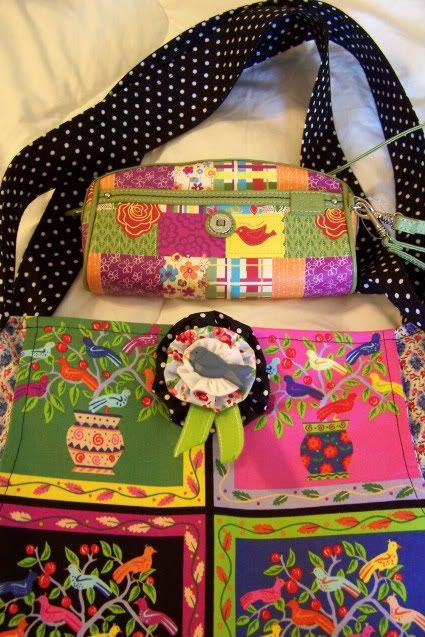 I'm off to enjoy my 9 day weekend, Happy Spring!