Well, I sent my swap package today for the
Craftster Stuffies Swap
so hopefully, my partner won't see this! I usually wait till they have received, but I have been done with the stuffie for a while and I want to share it =).
My partner requested a squid or octopus or jellyfish stuffie, which I thought was great, since I have never made any of those. So, I chose jellyfish! I didn't really plan this stuffie for long, sort of just winged it, and it turned out exactly like I wanted!! Here she is in action...
Now she's resting...swimming makes you tired!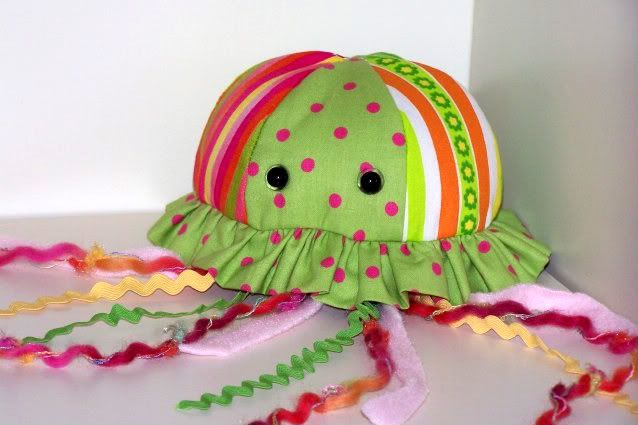 The top of her body is six pieces and she has a flat belly. I used rick rack yarn and fleece for her tentacles, and added a ruffle around her middle. When I finished the top part of her body and added the ruffle, it looked like a baby bonnet! HAHAHA I was worried a little then, but when I added the tentacles and eyes it definitely reduced the bonnet factor.
I decided to make her a couple of extra goodies too...like some jellyfish earrings and some little note cards.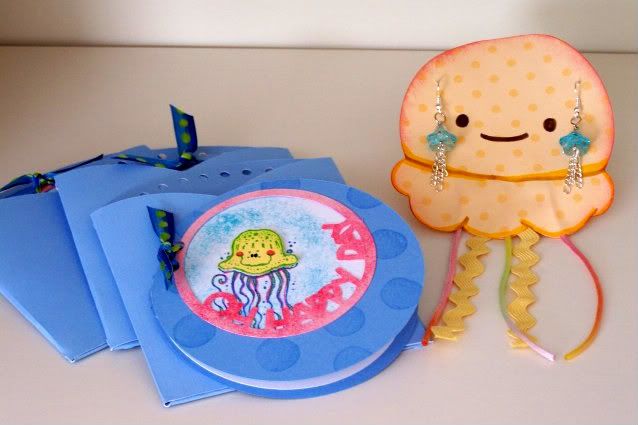 My friend had a jellyfish stamp that was too perfect!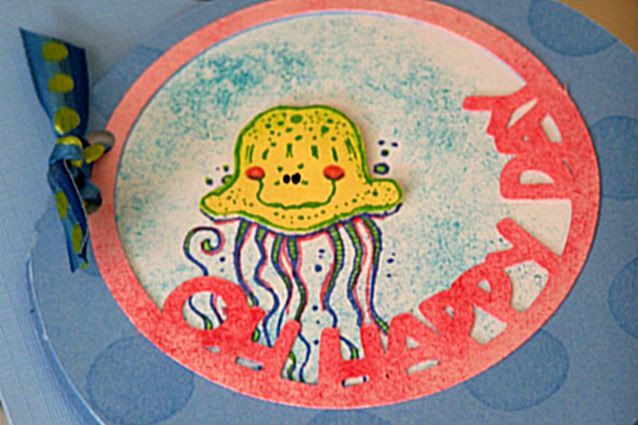 I really hope she likes it!
I'm so pleased with the jellyfish, I think I might make some more and add them to
my Etsy shop.
My poor shop has been so neglected...my goal is to get in gear and update it! Do any of you out there have an Etsy shop..and if so, how often do you update it? And leave me your shop name too...I love to visit the shops!
Happy weekend!!